One of The Looking Glass Foundation for Eating Disorders' Founding Members, Dolores, shares part four of her family's story as her daughter battled with an eating disorder. In this chapter, their family finds their way to the light of a new dawn and, for the first time, senses true hope for Denise's future.
Denise was severely ill and needed immediate care. As I explained in the last blog post, we needed to leave Canada in order to find the type of care she needed. At this point, she was a walking skeleton. She dressed in layers because her body temperature was so low. Her beautiful blond hair had become so thin.
When we arrived in Arizona we felt optimistic, encouraged and yet still very apprehensive. Denise was ready for the intense months of hard work ahead, but we were still both very anxious.
Upon our arrival we were greeted with open arms and instantly introduced to Denise's new nurse. While it was impossibly hard for me to say goodbye to Denise, the genuine love and care I could feel from the staff made me feel more confident than ever before that she was in good hands.
While she was in recovery I prayed daily for wisdom for the treatment team and strength for our family throughout this challenging time. It was still frustrating to me that my daughter was so many hundreds of miles away. I still couldn't believe that the support she needed wasn't available in our own city, or our own country.
During Denise's first week of treatment we had no contact from her but we could send her faxes expressing our love for her. This disconnect was very hard for us and yet we had full trust in the team there that they knew what they were doing.  
Over time, Denise earned telephone time and we also set up a schedule for weekly family therapy sessions. While she was on a nasal feeding tube for the first week, it became evident that she was making substantial progress quickly. Even within a few weeks she had her first 'activity challenge' on the high ropes course. We could hardly believe this was our daughter considering not many weeks earlier, she wasn't well enough to even go for a walk.
With each phone call and family therapy session that passed it seemed that Denise had more clarity and was so much happier.
Six weeks into the program, our entire family flew to Arizona to participate in a one-week family therapy session with Denise. The theme of this very spiritual week of healing was "Truth and Love," and it proved to be a life-altering week for all the families involved.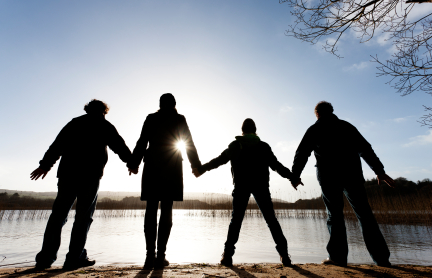 Before we knew it, we were putting plans in place for Denise's aftercare – which is an essential part of recovery. Recognizing the gaps in support in our own city, we began looking elsewhere for a therapist and found an incredible one in the Okanagan Valley. So we relocated part of our lives to Vernon and Denise came home and began spending time with Christina, her new therapist.
Over the next few years, Denise and Christina walked through her recovery together but then, all at once, we began to realize one of our worst fears was coming true. Bulimia was rearing its ugly head in Denise's life.
She had been working the closing shift at a local coffee shop. With lots of access to food, she was allowed to bring home whatever baking was left over at the end of the day. We were completely naieve to what was happening because all we were focused on was being thankful that she was eating again at all.
When we did come face-to-face with the facts, we were terrified. Christina, however, explained to us that this was not a death sentence – we could work through this. Utilizing the tools Denise and our family had learned in Arizona, Denise was able to gradually change her behaviours and overcome bulimia.
Many years have passed and Denise now has her own successfully make-up artistry business. She  lives on her own and is making her way through life in a very positive way. It`s wonderful to see the excitement and zest of life back in her eyes, we are truly grateful!   
There were many struggles along the way and we did what was needed to save our daughter.  Our only enduring source of frustration over this ten year journey, was consistently struggling to find the essential help Denise needed in our own backyard. As I walked this journey, I made some very precious friends who understood all to well what I was experiencing with Denise and our family. I became close with two very special moms, Cindy and Deborah. Bonded by common experience as well as common frustration, we committed ourselves to being a voice for others going through the torment of having a child that is sick with an eating disorder. We committed ourselves to making a change in our city and in our country so that no one else would have to look across a border to receive the support they need to overcome their eating disorder.
Check out Part 1, Part 2 and Part 3 of Dolores' family's courageous story of hope and recovery from an eating disorder. Stay tuned for more coming soon.