I woke up this morning to a red snowboard, a series of scuba lessons and a big smile on my face - these were the spoils of my night at the Looking Glass Foundation's 10th Anniversary Gala.
The event was at the Rocky Mountaineer Railway Station and attended by 400 guests. Pamela Martin was, once again, the hostess for the evening which began with guests sipping cocktails while enjoying an extensive array of silent auction items - everything from wine to jewelry to weekends away taking scuba lessons!
The evening continued with a lovely dinner prepared by the Four Seasons Hotel, which was followed by entertainment provided by a local R&B group that got many of the guests up and out of their seats to dance to Motown favourites. The night rounded out with a live auction that raised over $100,000 for the organization - thank you to all who generously contributed!
The Looking Glass Foundation has become the manifested reality of the founders' visions to make a difference for people living with eating disorders. Last night, we had the great fortune of being the first to hear the incredible announcement that a family close to the organization has purchased the Ronald McDonald House in Vancouver on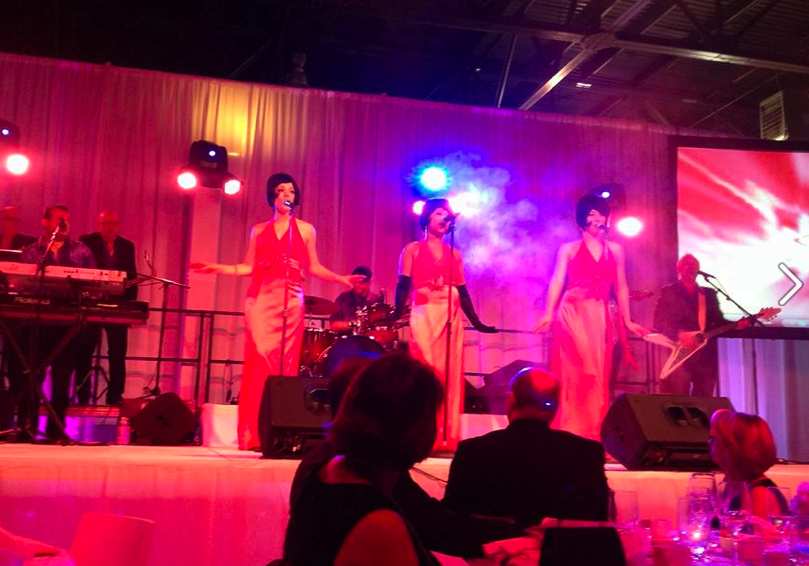 Angus Drive for the exclusive use of the Looking Glass foundation to provide a center for eating disorders in Vancouver! More details of this to come.
Thank you to everyone who made the 10th Anniversary Gala such a success. Thank you to our volunteers, to all the companies who generously donated silent auction items, to our gracious host and auctioneer, and of course to everyone who joined us and chose to support the foundation in making tomorrow brighter for thousands living with eating disorders in BC. Thank you - we are tickled pink!
Tracey is a friend of The Looking Glass Foundation and generously agreed to recap our 2014 Gala for us!