Advice by Kaela: Why Should I Tell My Doctor About My Eating Disorder
By Kaela Scott
Q: I feel really adamant about not letting my family doctor know about my eating disorder but my family has basically given me an ultimatum that either I have to tell him or they will because they feel my health is at risk. I am not sure what to do.
A: First off, I want to validate how hard of a position this must feel like you're in. Ultimatums, even when done with good intent, usually cause great distress and make decision making even more challenging. It sounds like your family is really concerned about your wellbeing and is hoping that by having your doctor informed it may keep you safe. I also can appreciate the fear of having other people involved in your recovery journey in ways that can sometimes feel triggering or unsafe and make you feel like you don't have control.
There are, however, some benefits to having your doctor involved in your journey. For starters, they can run the necessary tests to make sure your levels are stable. Making small adjustments can sometimes go a long way in terms of how you feel. For example, if your doctor discovers your iron is low, taking an iron supplement might make you feel more energized and less fatigued. In addition, there is someone there to regularly monitor your physical well-being. Eating disorders can have an impact on your physical health and it is important to have regular check ins to make sure everything is functioning as it should.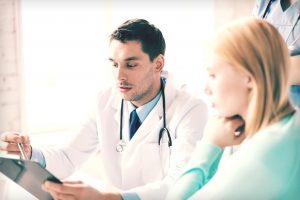 So what is the best plan of action when you are stuck in this situation? I think first and foremost it is to think about what type of support and/or relationship you would like to have with your doctor if he or she is going to be involved in your care. Is there a way of involving her that is more on your terms? What are your expectations and boundaries that you need in order to feel safe opening up to your doctor about your eating disorder? I would encourage you to ask your parents to do the same. Once you get clear on these, you can get clear with your parents about what you need in order to move forward in a productive, non-confrontational manner. It would be beneficial for you to have your parents share their expectations so that when you go to your doctor everybody is on the same page and there are no surprises.
If you're able, I also think it's important to talk to your parents about how you can all communicate better throughout your journey. The more threats or ultimatums that get delivered, the greater resistance you will have to your own recovery journey. Finding a healthier way to honour your needs and boundaries as well as theirs will leave everyone in a happier place.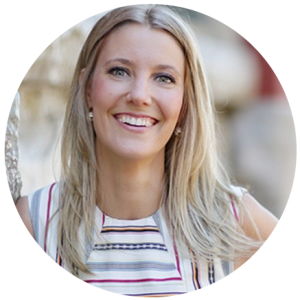 Kaela Scott is a Registered Clinical Counsellor who specializes in Eating Disorders. She runs her own private practice and works with the Looking Glass Foundation in both their summer camp and their Hand In Hand Program. She has been passionate about working with eating disorders since freeing herself from her own struggle and realizing what it is like to be happy and well. When she isn't working, you can find Kaela either cozying up with a cup of tea and her friends or up in the mountains going for a hike.