A Warm Welcome To Our New Executive Director: Susan Climie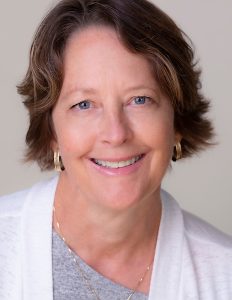 We are thrilled to announce the selection of Susan Climie as our new Executive Director. She officially began her new role on July 23rd, 2018.
"The Looking Glass Foundation Board is delighted to have Susan join our team as Executive Director after an exhaustive search process," said Debbie Slattery, Board Chair. "Susan is empathetic, well spoken, thoughtful, intelligent and prepared. We feel confident that Susan will successfully achieve the goals of LGF to provide leadership, management and financial success in support of our mission and vision."
Susan comes to the Looking Glass Foundation with over 15 years of non-profit and leadership experience gained from her roles as the National Director of Training for Big Brothers Big Sisters of Canada and as Interim Executive Director and Director of Development for Big Sisters of BC Lower Mainland. She has also served as Director of Development for Family Services of Greater Vancouver and worked as a governance consultant dedicated to enhancing organizations' governance, operations, fundraising, and strategic partnerships.
"LGF is a critically important organization," said Susan Climie. "Eating disorders are still misunderstood by many, and there is such a great need for services for those struggling with this mental illness. Addressing the multi-dimensional aspects of eating disorders is so important, as mental, social and physical health all play a role in the disease."
When asked what she was most looking forward to in her new role, Susan said, "Getting to know the experienced staff and Board members, hearing the stories of those who participate or volunteer in our programs, and working as a team to enhance the sustainability and impact of the organization. I am also looking forward to connecting with our dedicated donors and expanding our donor community."
Susan holds a BA in Political Science from the University of British Columbia and an MBA from Western University. She has also completed the Rotman Institute for Corporate Directors Not For Profit Governance Course.
Please join us in welcoming Susan to the Looking Glass Foundation community!