Find Your Forest - A Lesson In Leaving From Kat Stephens
By Katalina Bernards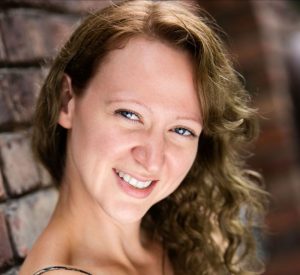 Katalina Stephens has done amazing work for the Looking Glass Foundation over the past 3 years, as our fearless, thoughtful and articulate Volunteer and Community Manager. Her passion, empathy and dedication to the role have been evident as she welcomed and trained hundreds of new volunteers into our Looking Glass programs, developed our Personal Recovery Space training materials, coordinated volunteers for several Looking Glass Galas, and put her heart and soul into building important connections with our entire community. We know she carries those connections close to her heart as she embarks on this new chapter of her life.
In this blog post, Kat shares her reflections on leaving this role and the importance of being honest with yourself about what you need and want out of your life, and finding joy and peace in the simple things.
I have loved my role at Looking Glass. I love the people I work with, I love the volunteers I get to connect with, I love the participants and loved ones who reach out to us for support, I love our donors, and I love our Board of Directors and passionate Committee members. More than anything, I love serving a community that needs, deserves, and rewards my passion and commitment.
So why would I leave?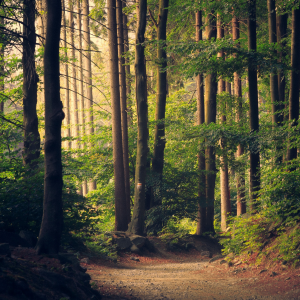 There's no simple answer to that question. I read a blog about leaving a job you love, and it presented the argument that "no matter how much you love your job, it will never love you back." Well, respectfully, I disagree. Looking Glass has loved me back from day one, there is no doubt in my mind about that. But I came to realize that no matter how fulfilling this role is, I was missing out on something that is really important to my wellbeing and happiness. My husband and I made the move from the big city over to my hometown of Bowen Island back in December, and I have been commuting to the LGF office from there. It's not as crazy as you may think; hundreds of Bowen Islanders commute every single day! But it does take time: three hours per day, to be exact. And all that time away from my home community was displacing the very reasons I chose to live there in the first place: community connection and belongingness. My soul has been calling out for more island time. More chatting in the line at the grocery store. More walking in the woods with the deer. More community recreation. More family and friends time. More time to just be myself.
Having had countless conversations about self-care and the high importance of prioritizing wellbeing while working in mental health, I have come to recognize that it is time for me to step away from the city so that I avoid burnout. In my first-ever edition of the Volunteer Newsletter's Self-Care Corner, I encouraged the Looking Glass community to "find your forest," due to the stress-relieving, happy-making effects of immersing yourself in Nature.
Well, I have found my forest again, and the path there is calling me home to stay.
In this spirit, I wanted to share some resources with you that might help if you, too, are finding it hard to take a step back from something you love, and are at risk of burning out. Self-care, after all, is not about doing what we want, it's about doing what we need; the things that build resilience and allow us to feel like ourselves. It's caring for yourself in the same way that you care for others.
This great article from Psych Central breaks down what exactly self-care means, why we need it, and how we can begin to prioritize ourselves so that we can learn how to listen and respond effectively to what our deepest self is asking for.
Take it from this writer at Tiny Buddha – it's more than okay to slow down, to stop pursuing something that no longer fits in your life, to not have all the answers, and to explore your own uncertainties in depth. It might just be exactly what you need.
In this digital age, it's easy to become over-reliant on self-soothing rituals like Netflix and social media to recharge. This interesting Quartz article encourages us to re-evaluate our approach to weekends and downtime in order to nourish our desire for connection. Spoiler alert: volunteering is a key factor in positive self-actualization!
Remember...
We ALL need self-care. No matter who we are or how organized we may feel, our journeys are only as sustainable as our self-care practices. If you are facing any struggles with your own mental health, please reach out for support. Your wellbeing comes first.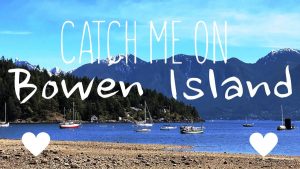 As I get ready to feel the forest beneath my feet again, I just want to say the most sincere, heartfelt "thank you" to all of you who love and support the Looking Glass Foundation. You courageously share of yourselves and break down barriers every time you show up in support of recovery, and it has truly been my great privilege to walk with you in this mission. Thank you for everything. Catch me on Bowen sometime!
Although it is always difficult to say goodbye, we are so thrilled for Katalina Stephens as she shifts her focus towards family, friends, and forest trails in her hometown of Bowen Island. Kat – we wish you the best of luck in everything you do!