A Message From Our New Volunteer & Program Coordinator, Sydney!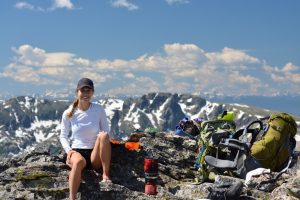 Hello! My name is Sydney and I couldn't be more excited to join the Looking Glass Community as the new Volunteer & Program Coordinator. I first learned about the Looking Glass Foundation when I was designing a hypothetical eating disorder treatment program for my undergraduate thesis, and three years later, after completing a Masters of Science in Eating Disorders and Clinical Nutrition, here I am!
I am passionate about supporting eating disorder recovery and truly believe the programs offered by the Looking Glass Foundation are pivotal in helping people achieve full recovery as they are accessible, consistent, and, most importantly, run by a community of volunteers and staff that truly understand what eating disorder sufferers and caregivers are going though. Although I have only been apart of the Looking Glass Community for two weeks, it already fills a special place in my heart as the community is made up of compassionate, resilient, kind, and dedicated individuals who, I believe, are making huge strides in improving eating disorder care. I couldn't be more excited to be apart of this community and I am looking forward to meeting so many more of you over the next little while.
Beyond my ambition to help alleviate eating disorder suffering, I love to dance, read, travel, and hike. As well, I have recently started having a lot of fun learning to cook - if you have any favorite recipes please send them my way, I would love to try them! I love spending time with family and friends and you can often find me catching up with someone over tea or a walk outside.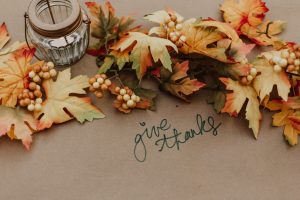 On another note, I hope that everyone has a wonderful and relaxing Thanksgiving weekend. I know holidays can be tough, especially ones that seem to revolve around food so if you are struggling please try to be extra gentle on yourself. I think holidays are a great time to reinforce self-care behaviours. I will definitely be taking some time to journal, connect with my family, and reflect on the busy fall season and I encourage you to take care of yourself in whatever way serves you best. As well, as you reflect on what you are thankful for I encourage to include some things about yourself - I am certain each of you are incredibly special and have something to celebrate.
I am looking forward to meeting and working with so many of you, don't hesitate to reach out and say hello any time!
From all of us here at the Looking Glass Foundation: Welcome Sydney!