Together with our friends at Sympli, we've launched a campaign in support of shared message that we both believe in - that there is nothing more important than feeling comfortable in your own skin, and that we are beautiful and whole exactly as we are.
We are all beautiful, and we are all so much more! Don't forget to tell yourself that, and don't forget to tell others! Share beauty and positivity with everyone around you.
With this in mind, you can visit some of Sympli's retail locations to participate in this #PostSomeLove campaign where you can check out their fabulous Spring Collection and join the in-store campaign by leaving a kind post-it message in a fitting room. View the list of participating retailers below. If you are not close to a retailer, then download the #PostSomeLove post-it note below and write a kind message to yourself, a friend, or a stranger! Share the post online and be sure to tag Sympli and the Looking Glass Foundation.
You never know the difference a few kind words can make.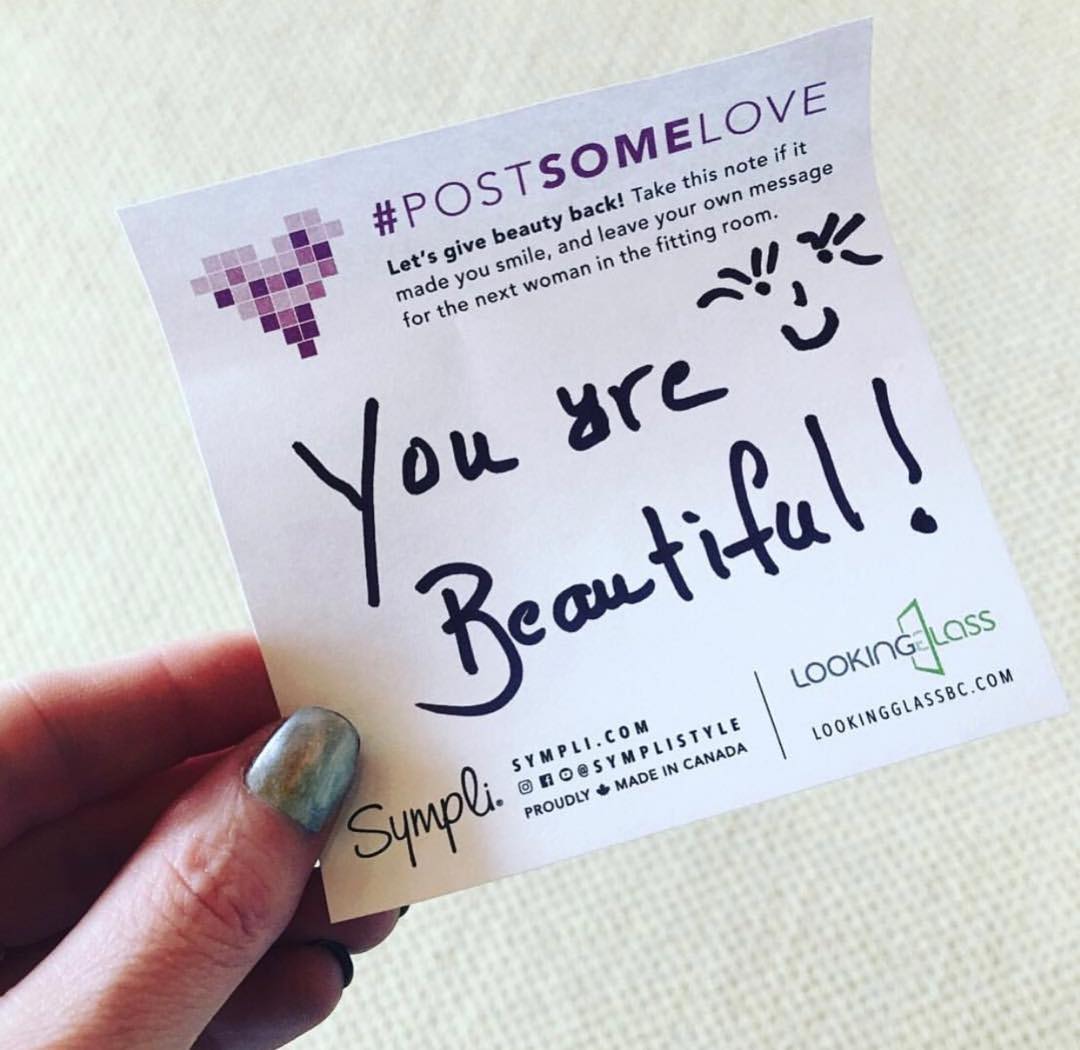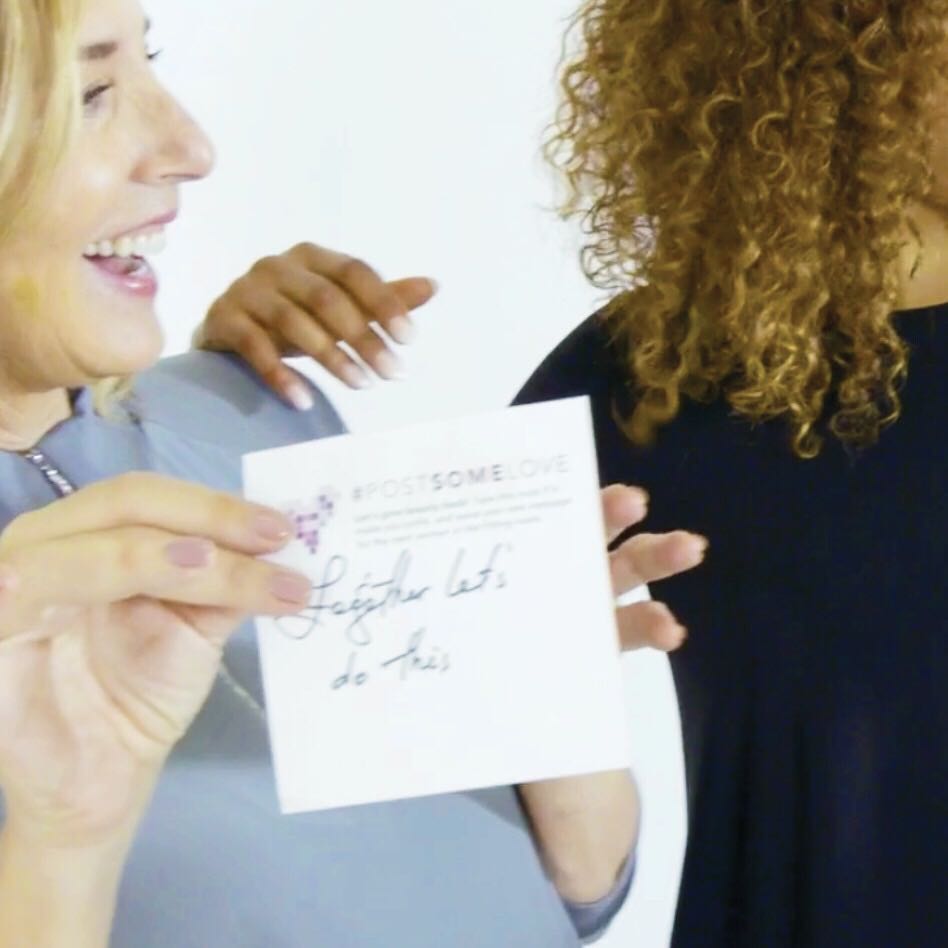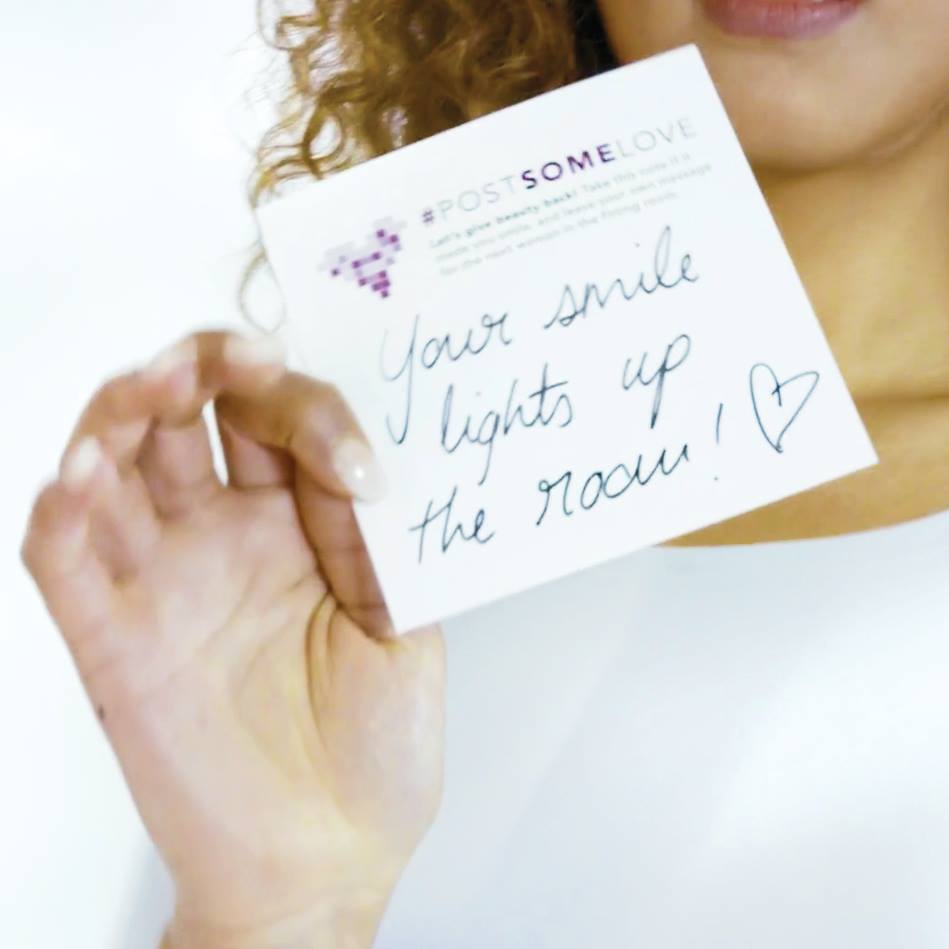 Thank you for participating in the #PostSomeLove campaign! If you are looking to support our programs, please consider making a donation.
Make An Online Donation Now
Prefer to mail us a cheque? Please send all donations to the following address:
Looking Glass Foundation for Eating Disorders 273 East 1st Avenue #110, Vancouver, BC, V5T 1A7
Or call us anytime at 604-314-0548. We would love to hear from you.