Scholarships

2016 Looking Glass Foundation Scholarship Winners:
Each year, the Looking Glass Foundation awards $15,000 in scholarships to BC residents who have received or are currently receiving treatment for an eating disorder.
Last year, the Looking Glass Foundation Scholarship Committee received so many compelling scholarship applications, all from inspiring young people with dreams for furthering their education. It truly was a difficult choice. (It was so difficult that, with the help of a generous anonymous donor, we even added an additional scholarship!) With heartfelt appreciation and best wishes for all our applicants, we are delighted to congratulate our Rise Above, Pursue Your Passion, and Persevere Scholarship Winners for 2016.
Elise Skoglund Bursary - $1000
The Elise Skoglund Bursary is funded by Elise, her family and friends. It was created to honor and recognize Elise's own triumphs and setbacks in her struggles with the disease; as well as her many contributions to the wellness of others through her involvement in the Eating Disorder peer support community. The bursary is linked to the Persevere Scholarship and is intended to provide additional financial support and recognition for individuals pursuing academic goals.
Rise Above – In honour of the Clayton Family, the Looking Glass Foundation awards this scholarship to someone who is making a difference through community service and leadership.

Libby - Fine Arts & Inclusive Design, University of Victoria
"After twelve years of struggling with an eating disorder, recovery has been a process of reconciling loss and reclaiming my identity. Through perseverance, access to resources and support of family members, I'm now able to recognize my fuller potential. My experiences have solidified my belief that when people feel supported and connected to their community, they are better equipped to overcome their struggles. My passion is to work on community initiatives that will foster inclusion."

Eleni - Nursing, McGill University
"In my challenging pursuit to overcome my eating disorder, I believe that I have discovered what it truly means to be happy-both physically and mentally. I discovered that real happiness cannot be derived from the number that appears on the scale, but comes naturally when one finally learns to accept his or herself for who they are."
Pursue Your Passion Scholarship - The Looking Glass Foundation awards this scholarship in recognition of someone's passion, excitement, and enthusiasm for a goal or ideal – around which they have special aspirations for higher learning.

Alexandra - Psychology & Health Sciences, University of British Columbia
"Overcoming my eating disorder took not only personal strength and dedication but also an endless amount of help from health professionals and my family. The help I received from the health professionals sparked a passion in me to want to help people in the same way. I hope to use my schooling to be able to help children and youth with disabilities find their own strength and reach their fullest potential"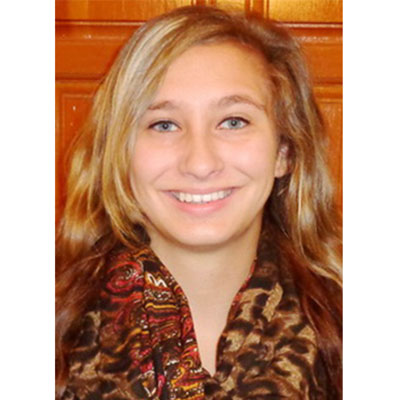 Stephanie - Music Education, Douglas College
"Struggling with anorexia throughout most of high school, I turned to music for motivation and inspiration.  It has always been my passion and helped me to see a future beyond my disorder.  When I was accepted into the music academy, I began to gain back some of the pride and confidence that my eating disorder stole from me.  I allowed myself to dream about pursuing a career as a music educator, and now I'm excited about turning my dream into a reality!"

Drew - Early Childhood Care & Education, Capilano Univerysity
"I wish I could go back and sit beside the girl who is trying to find her worth in a mirror. Hey you," I'd whisper "I am sorry all of this is happening. I am sorry that you are still in the muds of it. But you'll be thankful one day. One day the darkness will clear and you'll crawl out of this tiny space and you'll be thankful (Hannah Brencher)." Today, I am thankful."
Persevere Scholarship - The Looking Glass Foundation awards this scholarship to someone who demonstrates a need for financial assistance in reaching his or her academic goals. The Elise Skoglund Bursary is also awarded to this scholarship's recipient.

Denae - Nursing, Kwantlen Polytechnic University
"So much has changed in the last year of my recovery. I have worked harder than ever before, and have reignited the fire within me. I have learned the strength and determination I possess, and have begun to use it towards the things I am passionate about. I now have the mental and physical capacity to continue working towards my dream career, so I can help others the way so many have helped me.."
Past Scholarship Winners
2015: Lucia Lorenzi, Hillary McBride, Danika Quesnel, Amanda Roberts, Cassie Collis
2014: Sarah Ramadan, Gabriella Paniccia, Marisa Short
2013: Elise Slaughter, Bethany Young, Samantha Harrison, Nicole Brindle
2012: Nicole Sawin, Katie Fajber, Sasha Rockliffe, Melissa Quinn
2011: Lacey Elliott and Abbey Eurchuk
2010: Natalie Maxey
2009: Zornista Kaneva
2008: Nicole Bemister and Michelle Dean
2007: Sarah Banks