Scholarships

2017 Looking Glass Foundation Scholarship Winners:
Each year, the Looking Glass Foundation awards several thousand dollars to BC students who have received, or are currently receiving, treatment for an eating disorder. Applications for our 2018 scholarships will open on March 1st.
Last year, the Looking Glass Foundation Scholarship Committee received so many compelling scholarship applications, all from inspiring young people with dreams for furthering their education. It truly was a difficult choice. (It was so difficult that, with the help of a generous anonymous donor, we even added an additional scholarship!) With heartfelt appreciation and best wishes for all of the 2017 applicants, we are delighted to congratulate our Rise Above, Pursue Your Passion, and Persevere Scholarship Winners for 2017.
Elise Skoglund Bursary - $1000
The Elise Skoglund Bursary is funded by Elise, her family and friends. It was created to honor and recognize Elise's own triumphs and setbacks in her struggles with the disease; as well as her many contributions to the wellness of others through her involvement in the Eating Disorder peer support community. The bursary is linked to the Persevere Scholarship and is intended to provide additional financial support and recognition for individuals pursuing academic goals.
Rise Above – In honour of Dr. Meris Williams the Looking Glass Foundation awards this scholarship to someone who is making a difference through community service and leadership.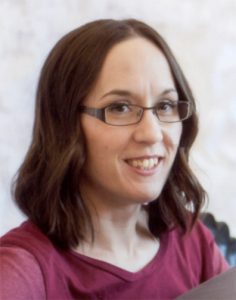 Melanie - Masters of Social Work, University of British Columbia - Okanagan  "Overcoming an eating disorder in my 20's and my recent battle with breast cancer, has made me aware of the need to live my life to the fullest.  I have a stubborn determination to reach my goals regardless of what obstacle may get in my way.  Graduate school has always been a dream of mine and I am thankful for the Looking Glass Foundation for awarding me this scholarship to fulfill this goal."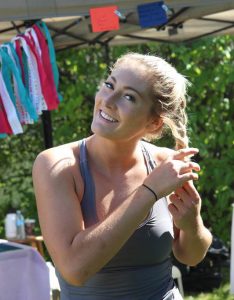 Rylee - Human Kinetics, University of  British Columbia - Okanagan
"Having been awarded this scholarship, I am extremely grateful and excited to put it to good use. Although my eating disorder was difficult on me and my family, it allowed us to grow together and for me to get an idea of what I want to do in terms of school and a career. I am working towards building a medical/wellness practice based on yoga and physiotherapy to help people be their best selves."
Pursue Your Passion Scholarship - The Looking Glass Foundation awards this scholarship in recognition of someone's passion, excitement, and enthusiasm for a goal or ideal – around which they have special aspirations for higher learning.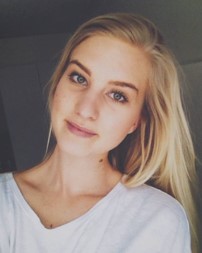 Julie - Psychology, Simon Fraser University
"Living with an eating disorder was one of the most trying times in my life but I am grateful for the entire experience because it gave me great insight into who I am as a person and it introduced me to something I am passionate about. I believe that there is hope for all individuals suffering from eating disorders and I am excited to have a career dedicated to helping others who are struggling with such devastating illnesses."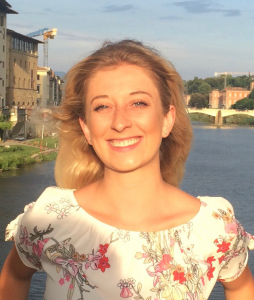 Malaya - Human Rights Law & Constitutional Law, McGill Faculty School of Law
"My past with an eating disorder is no longer an insurmountable obstacle in my life. It is rather what has ignited my passion in attending law school. I want to use various legal tools to ensure adequate healthcare for all individuals with mental illnesses. Having overcome an eating disorder, I am a fighter. And now I want to fight as a lawyer for others who may not have the ability to do so."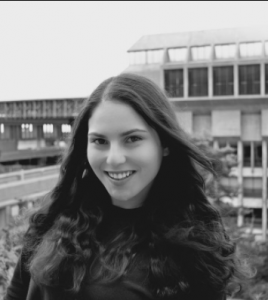 Sherene - Psychology, Simon Fraser University
"Recovering from Anorexia was the most difficult, yet the most rewarding process I have ever endured; I not only gained my life back, but I also discovered my passion for helping individuals who are struggling mentally. Essentially, I want to inspire others; I want someone to say "because of you, I didn't give up". This passion prompted my interest in becoming a registered psychologist, which I am currently pursuing through my studies at SFU."
Persevere Scholarship - The Looking Glass Foundation awards this scholarship to someone who demonstrates a need for financial assistance in reaching his or her academic goals. The Elise Skoglund Bursary is also awarded to this scholarship's recipient.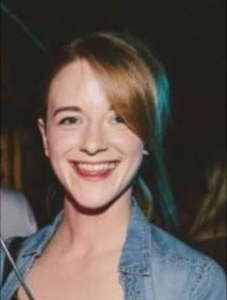 Kendra - Psychology, University of British Columbia
"After a 10 year struggle with anorexia and bulimia, I am now excitedly pursing a career that will enable me to give back to a community that made my journey to health possible. I am eternally grateful to the Looking Glass Foundation for facilitating my own recovery and working tirelessly to raise awareness and support others. I once felt recovery was impossible. Now, I look forward to a fulfilling life and a career that allows me to share my insight with others."
Past Scholarship Winners
2016: Libby, Eleni, Alexandra, Stephanie, Drew, Denae
2015: Lucia Lorenzi, Hillary McBride, Danika Quesnel, Amanda Roberts, Cassie Collis
2014: Sarah Ramadan, Gabriella Paniccia, Marisa Short
2013: Elise Slaughter, Bethany Young, Samantha Harrison, Nicole Brindle
2012: Nicole Sawin, Katie Fajber, Sasha Rockliffe, Melissa Quinn
2011: Lacey Elliott and Abbey Eurchuk
2010: Natalie Maxey
2009: Zornista Kaneva
2008: Nicole Bemister and Michelle Dean
2007: Sarah Banks