Scholarships

2019 Looking Glass Foundation Scholarship Recipients
This year, the Looking Glass Foundation Scholarship Committee received 39 compelling scholarship applications, all bearing stories of incredible strength, courage, and resiliency along the path to eating disorder recovery and higher education. Thank you to all of our 2019 applicants for speaking so boldly of yourselves and all that you've achieved – we hope to hear from you again! For those interested in applying for our 2020 Scholarships, the next application period will open in March 2020.
Please join us in congratulating our 2019 Scholarship Recipients – five exceptional students who embody what it means to persevere, to rise above, and to pursue your passion in life:
Rise Above Scholarship – The Looking Glass Foundation awards this scholarship to an exemplary volunteer who is making a difference for individuals in our community through peer support mentoring and pro-recovery leadership.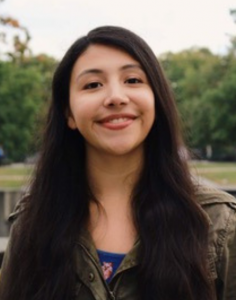 Michelle - Integrated Science Major, University of British Columbia 
"Living with an eating disorder was hard, recovering from one was even harder and at times it felt impossible, had it not been for the love and support of my friends and family. My experiences as a patient and a Looking Glass peer support volunteer inspired me to pursue a career in mental health. I'm so grateful for the support of the Looking Glass Foundation for helping me achieve my academic goals and for building an amazing community where I can use my experience to help others in their recovery journey."
Pursue Your Passion Scholarship - The Looking Glass Foundation awards this scholarship in recognition of someone's passion, tenacity, and enthusiasm for their chosen academic path and the career they plan to follow.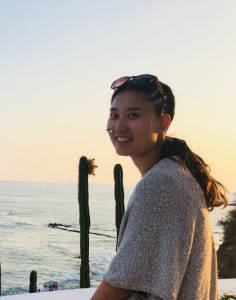 Emily - Bachelor of Science in Food, Nutrition and Health, University of British Columbia
"Recovery from an eating disorder has not been an easy journey. Despite all the challenges, it has allowed me to learn more about myself and my goals in life. This scholarship will help me to pursue a degree in Occupational Therapy. I would like to particularly work with children because their imagination and creativity inspires me to learn and grow alongside with them. Of course, I would also love to incorporate a therapy dog!! Thank you to all my friends, family, and the Looking Glass community for their endless support in helping me achieve my goals and supporting my recovery!"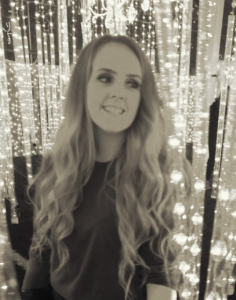 Jennifer - Nursing, Vancouver Island University
"I am very grateful to be a recipient of the Pursue Your Passion scholarship. I consider myself to be recovered from anorexia. I could not have done it without the help of a variety of healthcare professionals who have supported me throughout my recovery, and these professionals inspired me to pursue my Bachelors of Science in Nursing. After I graduate nursing school in April 2020 I would like to continue my education to become a pediatric nurse practitioner. I would like to work in a treatment center for youth with eating disorders. I feel my past can be used in a positive way to connect with clients on a deeper level as I have lived it."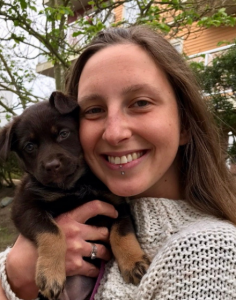 Zoe - Bachelor of Social Work, Nicola Valley Institute of Technology
"Over the course of my recovery journey, I have learned how important it is for myself to separate my eating disorder from my identity in order to provide space to rediscover who I am outside of this mental illness and reconnect to my true being. So hi, my name is Zoe. I am a lover of sunshine, wild flowers, forests, and the ocean. I am a total beach bum, a student working towards my degree in Social Work, a devoted sister, and a trauma survivor. I do have an eating disorder and am in recovery from it, but I am also so much more than that. And you are too."
Persevere Scholarship - The Looking Glass Foundation awards this scholarship to someone who demonstrates a need for financial assistance in reaching their academic goals. The Elise Skoglund Bursary is also awarded to this scholarship's recipient. The Elise Skoglund Bursary is funded by the late Elise, with her family and friends. It was created to honour and recognize Elise's own triumphs and setbacks in her struggles with an eating disorder, as well as her many contributions to the wellness of others through her involvement in the eating disorder Peer Support community.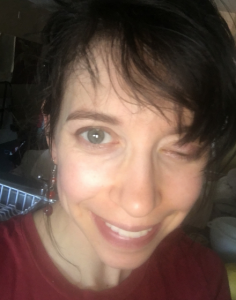 Katy - Animation Degree, Emily Carr University 
"My name is Katy and I have the dream of doing what I love: being an artist! I am currently starting my Animation Degree at Emily Carr University and winning this scholarship means so much to me. With it, I not only get to make my art move, but make people more aware of the reality of an eating disorder. It's a harsh reality that should include a few laughs through the tears as well. Spreading the love doing what I love to do!!"
Past Scholarship Winners
2018: Lily Teresa Moric, Rebekah Vanboven
2017: Melanie, Rylee, Julie, Malaya, Sherene, Kendra
2016: Libby, Eleni, Alexandra, Stephanie, Drew, Denae
2015: Lucia Lorenzi, Hillary McBride, Danika Quesnel, Amanda Roberts, Cassie Collis
2014: Sarah Ramadan, Gabriella Paniccia, Marisa Short
2013: Elise Slaughter, Bethany Young, Samantha Harrison, Nicole Brindle
2012: Nicole Sawin, Katie Fajber, Sasha Rockliffe, Melissa Quinn
2011: Lacey Elliott and Abbey Eurchuk
2010: Natalie Maxey
2009: Zornista Kaneva
2008: Nicole Bemister and Michelle Dean
2007: Sarah Banks