Scholarships

2020 Looking Glass Foundation Scholarship Recipients
This year, the Looking Glass Foundation Scholarship Committee received many compelling scholarship applications, all bearing stories of incredible strength, courage, and resiliency along the path to eating disorder recovery and higher education. Thank you to all of our 2020 applicants for speaking so boldly of yourselves and all that you've achieved – we hope to hear from you again! For those interested in applying for our 2021 Scholarships, the next application period will open in March 2021.
Please join us in congratulating our 2020 Scholarship Recipients – five exceptional students who embody what it means to persevere, to rise above, and to pursue your passion in life:
Rise Above Scholarship – The Looking Glass Foundation awards this scholarship to an exemplary student who is making a difference for individuals in our community through peer support mentoring and pro-recovery leadership.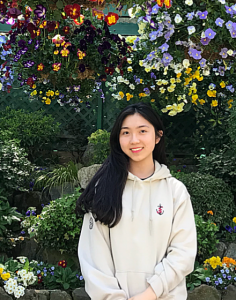 Ariel - Cellular, Anatomical and Physiological Sciences Program at the University of British Columbia
"I am thankful for my eating disorder. This is not to say it was easy, in fact, it was quite the hard-fought battle. However, the more I reflect on this experience, the more I realize the purpose it serves in my life. I emerged from this journey much more resilient and with love for myself. My relationships with my friends and family strengthened as they supported me in this journey. Additionally, I am grateful for the healthcare professionals who fought alongside me through recovery, and they have inspired me to pursue a career in medicine. I would like to extend my most heart-felt thanks to the Looking Glass Foundation for this incredible scholarship, and for providing me with the opportunity to volunteer in supporting others who are recovering from an ED."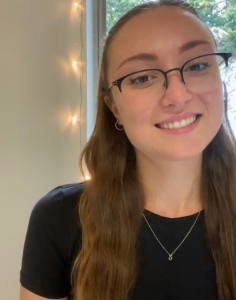 Sophie - Bachelor of Arts in Psychology. University: Langara College 
"Receiving the Rise Above scholarship means a lot to me. My experience with my mental health inspired me to pursue a degree in psychology with the hope of one day becoming a doctor. Throughout my education and career, I want to continue to work on diminishing the stigma and raising awareness around mental health. I am determined to show others that there is hope and that they aren't alone. I will be forever grateful for the support and hope Looking Glass has given me throughout my journey. I would like to thank the Looking Glass staff, volunteers, board members and founding families for their tireless dedication to supporting individuals on their paths to wellness." 
Pursue Your Passion Scholarship - The Looking Glass Foundation awards this scholarship in recognition of someone's passion, tenacity, and enthusiasm for their chosen academic path and the career they plan to follow.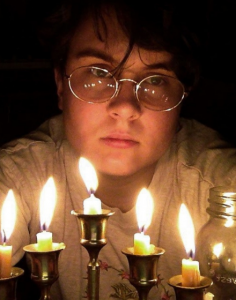 Tad - Illustration at Emily Carr University of Art and Design
"A key component of eating disorders is not feeling worthy; worthy of love, worthy of treatment, worthy of health. I am struggling to feel worthy of receiving this incredible scholarship, but I keep telling myself that its just the voice in my head. I am proud to live in the truth of the hard work and perseverance it takes to choose recovery every day, though some are more challenging than others. In the past my eating disorder has caused my education path to be a little rocky but I am incredibly excited to move forward with my degree and make art again. I hope that anyone reading this knows that everyone is worthy of compassion and serenity, no matter your size or symptoms."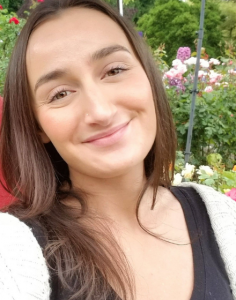 Zoe - Bachelor of Exercise and Wellness at Camosun College
"Having an eating disorder provided me with firsthand experience at what it is like to be trapped in a body that can hold one back from fully living. This has given me irreplaceable empathy for others who are experiencing physical or mental challenges. I am so grateful to be receiving the Pursue Your Passion scholarship from the Looking Glass Foundation, as it will help me to finish my degree and go on to pursue a career in occupational therapy, where I will be able to use my strengths to help others overcome their own barriers and live their best lives."
Elise Skoglund Bursary - The Elise Skoglund Bursary is funded by the late Elise, with her family and friends. It was created to honour and recognize Elise's own triumphs and setbacks in her struggles with an eating disorder, as well as her many contributions to the wellness of others through her involvement in the eating disorder Peer Support community.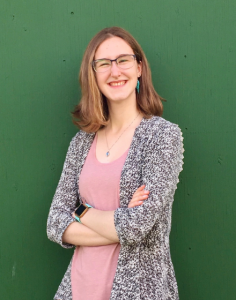 Veronika - University of British Columbia - Okanagan -- Bachelor of Arts in Philosophy-Political Science-Economics
"I am both honoured and amazed to have been selected as the 2020 Elise Skoglund Bursary Award recipient. This award will help relieve the financial stress that I'm encountering and provide me with more hope that I'm able to accomplish my post-secondary dreams. It also offers encouragement to me in my quest of eating disorder recovery, and helps to prove that with hard work and determination, anything is possible. I am greatly appreciative of the Skoglund family for their support towards those who are pursuing both recovery from an eating disorder and post-secondary studies."
Past Scholarship Winners
2019: Michelle, Emily, Jennifer, Zoe, Katy
2018: Lily Teresa Moric, Rebekah Vanboven
2017: Melanie, Rylee, Julie, Malaya, Sherene, Kendra
2016: Libby, Eleni, Alexandra, Stephanie, Drew, Denae
2015: Lucia Lorenzi, Hillary McBride, Danika Quesnel, Amanda Roberts, Cassie Collis
2014: Sarah Ramadan, Gabriella Paniccia, Marisa Short
2013: Elise Slaughter, Bethany Young, Samantha Harrison, Nicole Brindle
2012: Nicole Sawin, Katie Fajber, Sasha Rockliffe, Melissa Quinn
2011: Lacey Elliott and Abbey Eurchuk
2010: Natalie Maxey
2009: Zornista Kaneva
2008: Nicole Bemister and Michelle Dean
2007: Sarah Banks