Scholarships

2021 Looking Glass Foundation Scholarship Recipients
The Looking Glass Foundation Scholarship program awards several thousand dollars annually to individuals who have received or are currently receiving treatment for an eating disorder, and who are ready for academic pursuit.
Last year, the Looking Glass Foundation Scholarship Committee received many compelling scholarship applications, all bearing stories of incredible strength, courage, and resiliency along the path to eating disorder recovery and higher education. Thank you to all of our 2021 applicants for speaking so boldly of yourselves and all that you've achieved – we hope to hear from you again! For those interested in applying for our 2022 Scholarships, the next application period will open in March 2022.
Please join us in congratulating our 2021 Scholarship Recipients – five exceptional students who embody what it means to persevere, to rise above, and to pursue your passion in life:
Rise Above Scholarship – The Looking Glass Foundation awards this scholarship to an exemplary student who is making a difference for individuals in our community through peer support mentoring and pro-recovery leadership.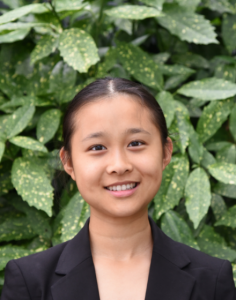 Clara - Bachelor of Medical Sciences at Western University
"Overcoming an eating disorder led me to find my purpose. During a time when I was blinded by my illness, my treatment team helped me see the light and gave me hope. I will be forever grateful to all the healthcare professionals I worked with for helping me become the strong and resilient person I am today. Their compassion and care left a lasting impact on me and made me realize that I wanted to help others in the same capacity. This scholarship will support my academic training and enable me to continue volunteering with communities in need. Receiving this scholarship also means so much more—it is a form of encouragement, a sign that someone else believes in me. I am so thankful for the community that the Looking Glass Foundation has built and the wealth of opportunities it provides. I hope to use my lived experience to empathize with others and meet them wherever they are on their own paths to recovery." 
Pursue Your Passion Scholarship - The Looking Glass Foundation awards this scholarship in recognition of someone's passion, tenacity, and enthusiasm for their chosen academic path and the career they plan to follow.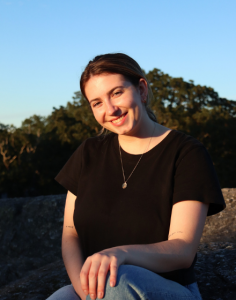 Emma - Baccalaureate of Science in Nursing at Camosun College
"My eating disorder liked to keep me in the past. Many times, it would scare me into thinking I would fail if I tried to move forward with my dreams and goals. It took a long time and lots of work however, recovery has allowed me to move into my present and look forward to my future no matter what emotions come up. When I found out I got accepted into nursing I felt excited and terrified. At first this confused me, but I didn't let the conflicting emotions keep me from moving forward. I am letting myself feel scared without convincing myself that it means I will be incapable of school. Recovery has taught me many skills that I think will help me be a good nurse and I owe a big part of that to the Looking Glass for helping me on my recovery journey. I am so excited to be receiving the Pursue your Passion Scholarship to help me in my path to becoming a nurse."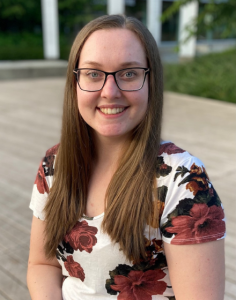 Makayla - Entry-to-Practice Doctor of Pharmacy Degree at the University of British Columbia
"I am beyond grateful to have been selected as a recipient of the Pursue Your Passion Scholarship. My eating disorder has taught me that I have to help myself first before I can help others. With the help of this scholarship, I will continue with my plans on becoming a pharmacist and finally having the mental capacity to help myself and my patients. I am finally showing up for myself and living a life that is more than to just serve others. I want to thank the amazing healthcare team that fought for me as well as my supportive family and partner. I want to bring what I have learned in my recovery to the forefront of my future practice as a pharmacist. I want to educate my patients about intuitive eating, mental health, and 'health at every size'. I believe my eating disorder has given me a special gift in this way, and I hope to pass on the new knowledge I have gained to my patients."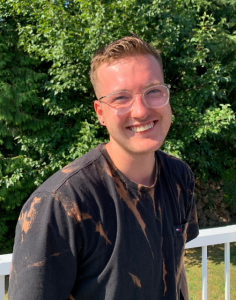 Ronny - Bachelors of Arts in Psychology at Vancouver Island University
"Both honoured and in awe, I am immensely grateful to be a recipient of the Looking Glass Foundation Pursue Your Passion Scholarship. As I move forward towards earning my Bachelor's of Arts in Psychology, with the long-term goal of becoming a Registered Clinical Counselor, receiving this scholarship is one of many awe-inspiring opportunities that have presented themselves since beginning my recovery from an Eating Disorder. Today, I can reflect on my experience with an Eating Disorder with gratitude for the strength, compassion, meaning, and insight it has given me, as well as the appreciation for the blessings I have today in recovery. Life is truly a beautiful thing, and how honoured I am to be living it today to its fullest extent."
Elise Skoglund Bursary - The Elise Skoglund Bursary is funded by the late Elise, with her family and friends. It was created to honour and recognize Elise's own triumphs and setbacks in her struggles with an eating disorder, as well as her many contributions to the wellness of others through her involvement in the eating disorder Peer Support community.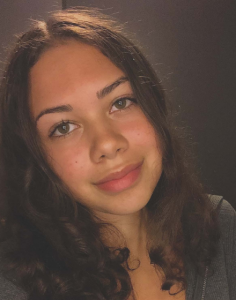 Carmynn - Bachelor of Arts in Psychology at the University of British Columbia
"When I saw more frog sculptures than I could count, that's how I knew I was in my grandma's garden. From giant, umbrella-like rhubarb leaves to draping flower beds, her garden was a magical sanctuary that reigned throughout my childhood. The most valuable lesson she taught me was about the weeds. I would scour her garden for weeds until it sparkled clean of them—only to find their quick return a few days later! As a little girl, this puzzled me, how my hours of work seemed to barely prolong the flourishing of weeds. Reaching down into the soil—revealing the weed's bulb, my grandma told me, "you're only giving the weeds a haircut if you're not digging up the root!". In healing from my eating disorder, this little analogy has helped me to remember that just because a problem doesn't appear to be there, doesn't mean that it doesn't exist.
I am incredibly thankful for this award that has graciously been made possible by the Skoglund family and the Looking Glass Foundation. This award will allow me to reach greater heights in my academic career and is something that I will always remember. Thank you."
Past Scholarship Winners
2020: Ariel, Sophie, Tad, Zoe, Veronika
2019: Michelle, Emily, Jennifer, Zoe, Katy
2018: Lily Teresa Moric, Rebekah Vanboven
2017: Melanie, Rylee, Julie, Malaya, Sherene, Kendra
2016: Libby, Eleni, Alexandra, Stephanie, Drew, Denae
2015: Lucia Lorenzi, Hillary McBride, Danika Quesnel, Amanda Roberts, Cassie Collis
2014: Sarah Ramadan, Gabriella Paniccia, Marisa Short
2013: Elise Slaughter, Bethany Young, Samantha Harrison, Nicole Brindle
2012: Nicole Sawin, Katie Fajber, Sasha Rockliffe, Melissa Quinn
2011: Lacey Elliott and Abbey Eurchuk
2010: Natalie Maxey
2009: Zornista Kaneva
2008: Nicole Bemister and Michelle Dean
2007: Sarah Banks