#ShareYourSelfCare Campaign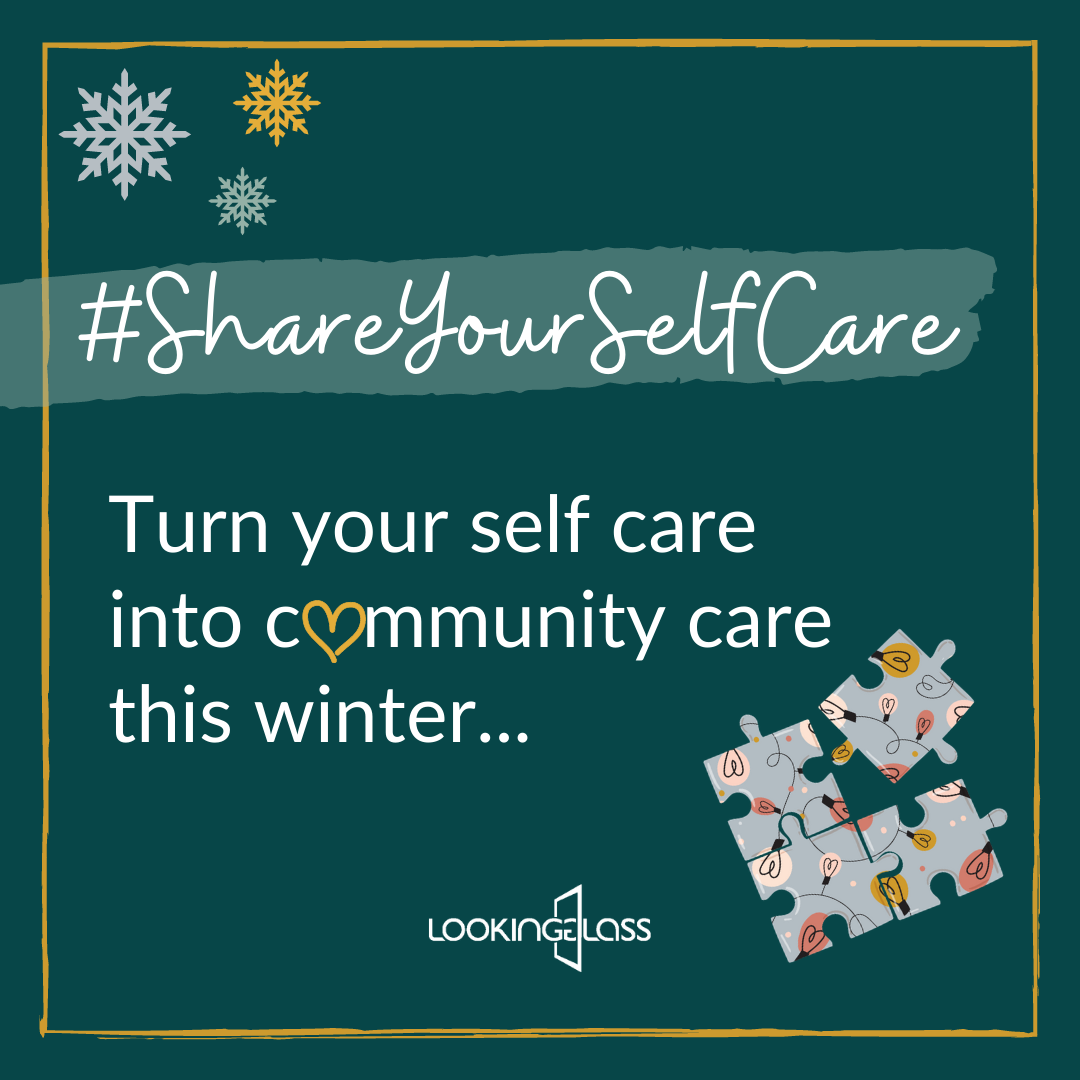 The events of 2020 have left so many struggling with their mental health and feeling like their overall wellbeing is suffering. Self care is now more important than ever, especially as we transition into the long winter months. Yet for those in the eating disorder world, the list of self neglect is usually very long and this is a particularly difficult time of year. Fortunately, our programs are a crucial form of self care for those experiencing the isolation and despair this illness often brings.
That's why we're taking to social media to ask people to post their favorite self care activity using #ShareYourSelfCare and donate $15 to support the wellbeing of a Looking Glass participant. It may sound simple but practicing self care can mean the difference between spiralling into a place of hopelessness, and connecting to a place of inner calm. 
With your help, we can continue to create a safe space for our participants, and reach even more people who are struggling with an eating disorder. Let's create a ripple effect of collective care on social media this winter.

Donate Today
Make a donation of your choice to support someone in our programs.
$15 - Gift the compassion of an Online Peer Support chat
$25 - Gift journaling about recovery for someone in Personal Recovery Space
$40 - Gift 1-1 support & goal-setting for someone in Hand in Hand
$100 - Contribute to our 2021 scholarships
Learn About Our Programs
We offer three peer support programs - Hand in Hand, Online Peer Support, and Personal Recovery Space as well as a Scholarship program.
Our peer support programs are made possible by our dedicated volunteers, who know that having a non-judgmental, compassionate mentor can be a critical part of an individual's healing journey. Our programs provide a safety net when there is nowhere else to turn.