Donate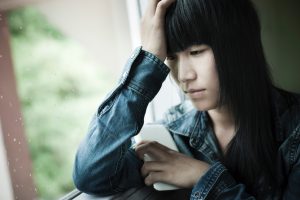 People suffering from eating disorders need a caring community of support to rely on, from the earliest intervention through all the paths of recovery through ongoing relapse prevention. They need a community that gives them understanding and hope -- which is what the Looking Glass community is all about.
We can't do what we do without the generous support of others who care deeply, as we do. We are deeply grateful for that support, and touched by others' belief in us. We strive, every day and from the heart, to deserve it.
As a BC-based charity founded in 2002, the Looking Glass Foundation is a lean, responsible, and cost-effective operation with few full- and part-time employees. It's our many hundreds of committed volunteers throughout our growing community that make our programs and services come alive. Our 11-member Board of Directors are among these volunteers, and all of them are generous Looking Glass donors.
We couldn't do all that we do if we weren't strategic and rigorous in evaluating our impact. Our innovations are responsible ones. We routinely liaise with health care professionals, government, and other not-for-profit service providers to avoid unnecessary duplication and achieve efficient service delivery.
We are committed to making a meaningful, sustainable difference in all that we do. And in preserving the love and trust that the Looking Glass name has come to represent.
Thank you.