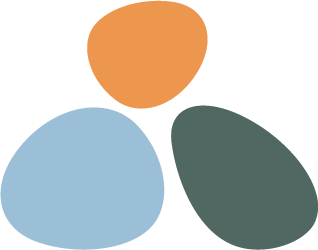 Personal Recovery Space
A Journal That Writes Back
In Personal Recovery Space (PRS), peer support is provided through a private digital forum. Individuals wishing to recover from an eating disorder or disordered eating can receive consistent, personalized support from a pair of trained, compassionate volunteers.

While not intended as therapeutic support, Personal Recovery Space allows people to safely share their experiences, struggles, goals, and hopes at their own pace and without fear of judgement. Many PRS volunteers know first-hand that  recovery is possible, and that everyone's struggles are unique. Our support is for the whole person, not just the eating disorder. PRS might be right for you if you are:
Getting help for the first time
Currently waitlisted for other treatment
Wishing to augment other forms of treatment
Well into recovery but need help with relapse management

Seeking a compassionate listener to help sustain recovery

Who Can Participate
The program is provided at no cost to Canadian residents aged 14 or older.

How It Works
Participants can access their personal forum space 24/7, and their posts will receive an encouraging, supportive message from one of their two peer mentors within 48 hours. PRS has been described as "a journal that writes back to you" and can continue for as many weeks or months as is helpful. PRS forums are hosted on our secure Program Hub and participants choose the display name they would like to use in their forum. This can be the individual's first name or another name of their choosing.

Writing tonight in my forum has helped. I think I'm going to be okay this evening. Thanks for listening.
Program Participant
How to Sign Up
If you are interested in being set up with a PRS forum, sign up below. You will be redirected to our Program Hub and invited to create a profile (fields with * are required for us to be able to match you in the program).

Please note individuals must be medically and psychiatrically stable in order to participate in PRS.

Here's a helpful guide on signing up for the Personal Recovery Space program and what to expect once you've been set up with a forum:

"This program has truly been the most positive part of my recovery journey. The volunteers are some of the most amazing individuals who are always willing to listen to what I have in my mind and be there to support me with feedback, self care suggestions and positivity in my life."
Program Participant
If you have any questions or would like more information, please get in touch:
programs@lookingglassbc.com.