Susan Climie | EXECUTIVE DIRECTOR 
Sarah Clark | FUNDRAISING
Kaela Scott | PROGRAMS
Roz Jones | PROGRAMS
Rocío Carro  | PROGRAMS
Jennifer Daigneault | PROGRAMS
Jane Liu | VOLUNTEERING
Maja Kostanski | COMMUNICATIONS | SPECIAL PROJECTS
Anna D'Avignon | BOOKKEEPING
Marla Steinberg | RESEARCH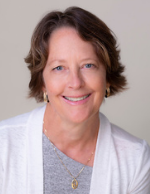 Susan Climie
Executive Director
Susan deeply understands the need for community-based support for individuals struggling with eating disorders. She is passionate about supporting the Looking Glass Team to do their best work possible when walking alongside people on their recovery journeys. The social, emotional, physical, spiritual, and economic value of recovery from an eating disorder is undeniable.
Each one of the Looking Glass values resonates strongly for Susan: Compassion, Hope, Integrity, Accessibility, Collaboration, Accountability, and Courage. She is deeply grateful for the Looking Glass community – Board, Emeritus, Funders, Stakeholders, and Staff – each of whom contribute time, expertise, and funds to the organization in a way that is meaningful for them. As for the beautiful program participants, clients, volunteers, and students – we all share the knowledge that Recovery is Possible, and we will walk the journey together.
Susan has a BA from UBC and an MBA from Western. Although her career began in investment banking, her true love was volunteering in the non-profit sector. It didn't take long for her to switch to working in the sector – for groups including Family Services of Greater Vancouver, Big Sisters of B.C. Lower Mainland, and Big Brothers Big Sisters of Canada. Susan loves spending time with her family and their new puppy!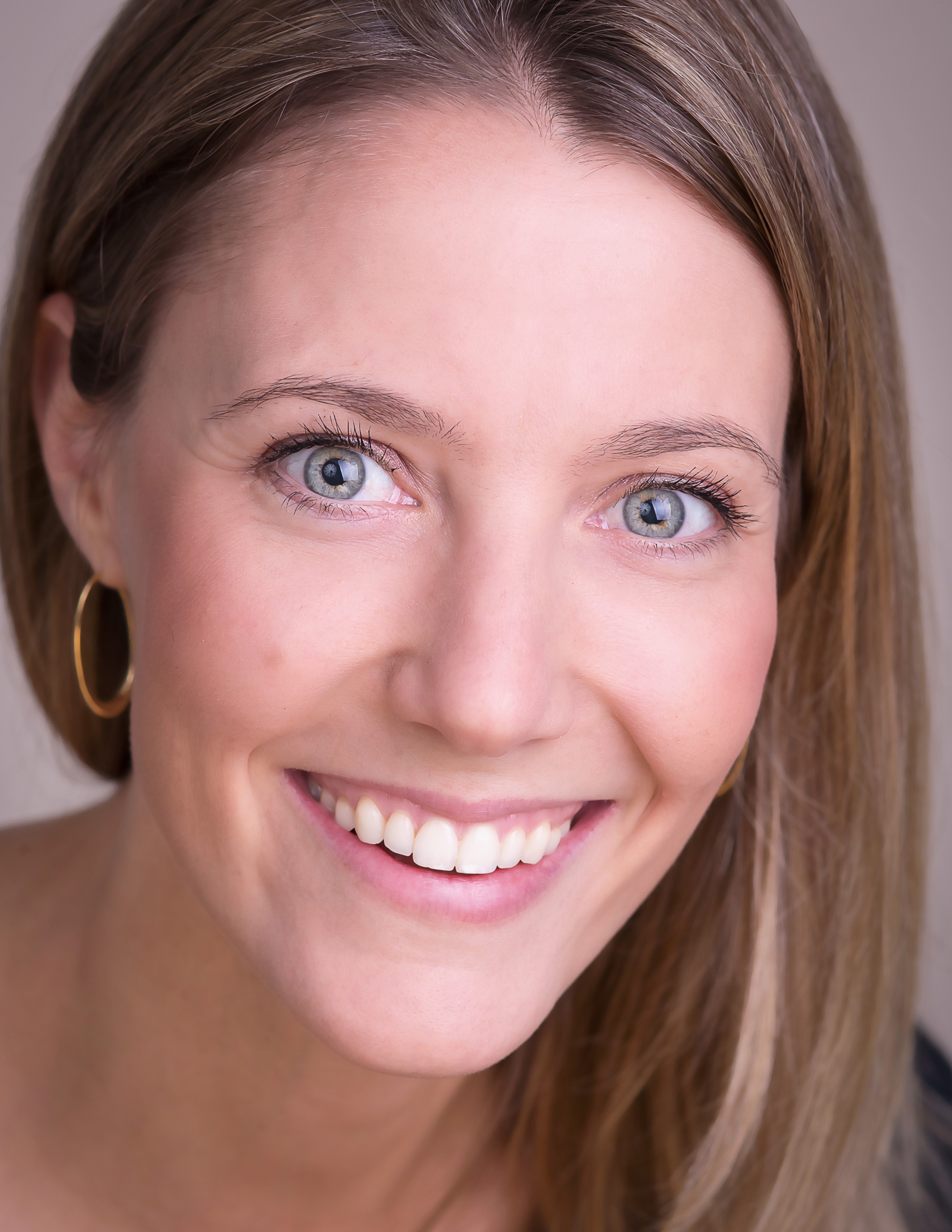 Kaela Scott
ED Therapist
I am passionate about eating disorder recovery and giving people a place to feel safe exploring who they are and who they want to be. Working with this organization feels like a gift because it allows me to see other people share the same passion and commitment to recovery. Having recovered myself, choosing to specialize in this field always felt like a natural fit and is something I feel incredibly grateful for. When I am not at the Foundation or in my private practice, you will usually find me drinking copious amounts of tea and hanging out with my toddler.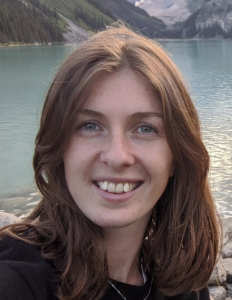 Roz Jones
Programs Manager 
It is so inspiring to be part of the Looking Glass community and see the positive impacts our peer support programs have on people's lives every day. I learn constantly from our community and I am so honoured to witness the incredible strength of our program participants and the relentless generosity of our volunteers and supporters.
With a background in the media industry and non-profit sector, I bring a deep understanding of program management and the potential of digital for charities. I am a trauma-informed yoga instructor and am passionate about mental health, inclusivity and community wellness.
When not at my desk, you'll find me hiking, biking, skiing, practicing yoga and generally enjoying all the beauty that B.C. has to offer!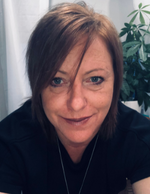 Jennifer Daigneault
Program Coordinator
I am part of a large proud Metis family, with a strong connection to the community. I believe our journey in life comes to many crossroads, our choice is do we want to go it alone or walk it together. I have spent over 20 years creating a safe place for people to tell their story and build success. I am an advocate for the people, with strong values and the ability to create a sense of belonging for all. Looking Glass Foundation is a safe place to support healing and transitions towards a healthy life long journey. I want to say to you, I will see you, I will hear you, I am here for you - I believe in you.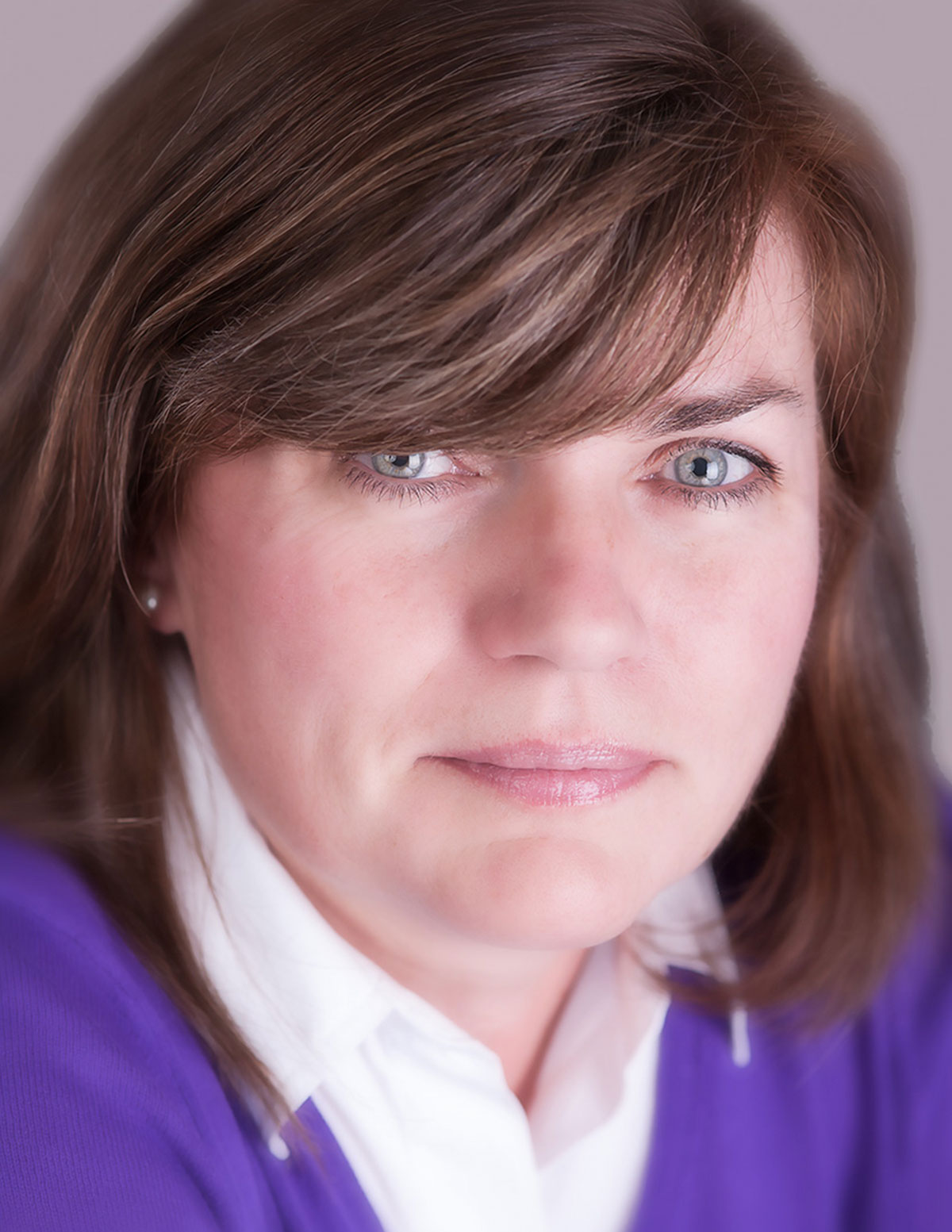 Anna D'Avignon
Bookkeeper
Numbers can be boring ... but working with the staff and volunteers at Looking Glass is not! Their passion and dedication to helping others is inspiring and I'm honoured to be part of such an amazing group making a difference in the lives of others.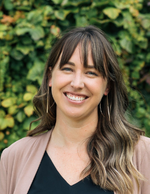 Sarah Clark
Director, Development
As someone who believes in collaborative partnerships built with empathy, courage and dedication to the cause, Sarah is honoured to be a part of the Looking Glass community. Sarah is continuously inspired by the compassion and generosity of our volunteers, her teammates and the leadership team. The strength and grace that our participants exemplify on a daily basis encourages her to work harder.
Sarah is passionate about bringing people together through memorable events and experiences. With a background in the non-profit health space and volunteerism, she will treat each day at Looking Glass as a new opportunity to advocate for eating disorder recovery across the province.
When Sarah is not at her desk you can find her in the forest with her two pups, on her yoga mat at sunset, or in the mountains on her snowboard.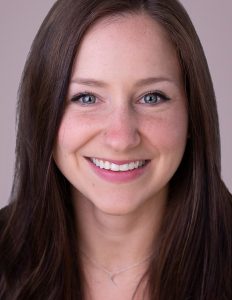 Maja Kostanski
Special Projects Manager
As someone who is passionate about community engagement, communications and mental health, Looking Glass is the perfect fit for me. Looking Glass truly makes a difference in the lives of others and I am humbled to be a part of this incredible team.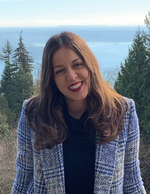 Rocío Carro
Program Assistant 
Since I was a child, I've always had a vocation to build connections with people, which motivated me to study Psychology, to help and develop others. My sense of responsibility, respect and curiosity have helped me face challenges throughout my career. It's a privilege for me to be part of the Looking Glass team. I feel so grateful to be able to accompany people struggling with eating disorders on their recovery journey.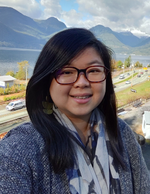 Jane Liu
Volunteer Coordinator
I am excited to be part of the Looking Glass community to connect with our amazing volunteers as well as supporting the eating disorder recovery of our participants. I am passionate about mental health and hope to make a positive impact on people's well-being. Outside of work, I like to explore different neighborhoods as well as enjoy live jazz music in the city.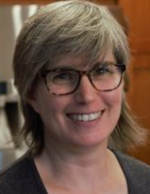 Marla Steinberg
Evaluator
Marla Steinberg, PhD, is a Canadian Evaluation Society credentialed evaluator and an adjunct professor with the UBC School of Population and Public Health. Looking Glass Foundation is pleased to be working with Marla on an evaluation of our pilot Bridge the Gap program. You can reach Marla at: https://www.spph.ubc.ca/person/marla-steinberg/