Reflections Gala
Looking Glass Foundation invites you to this year's Reflections Gala. Join us for an elegant evening. With your compassion, eating disorder recovery is possible.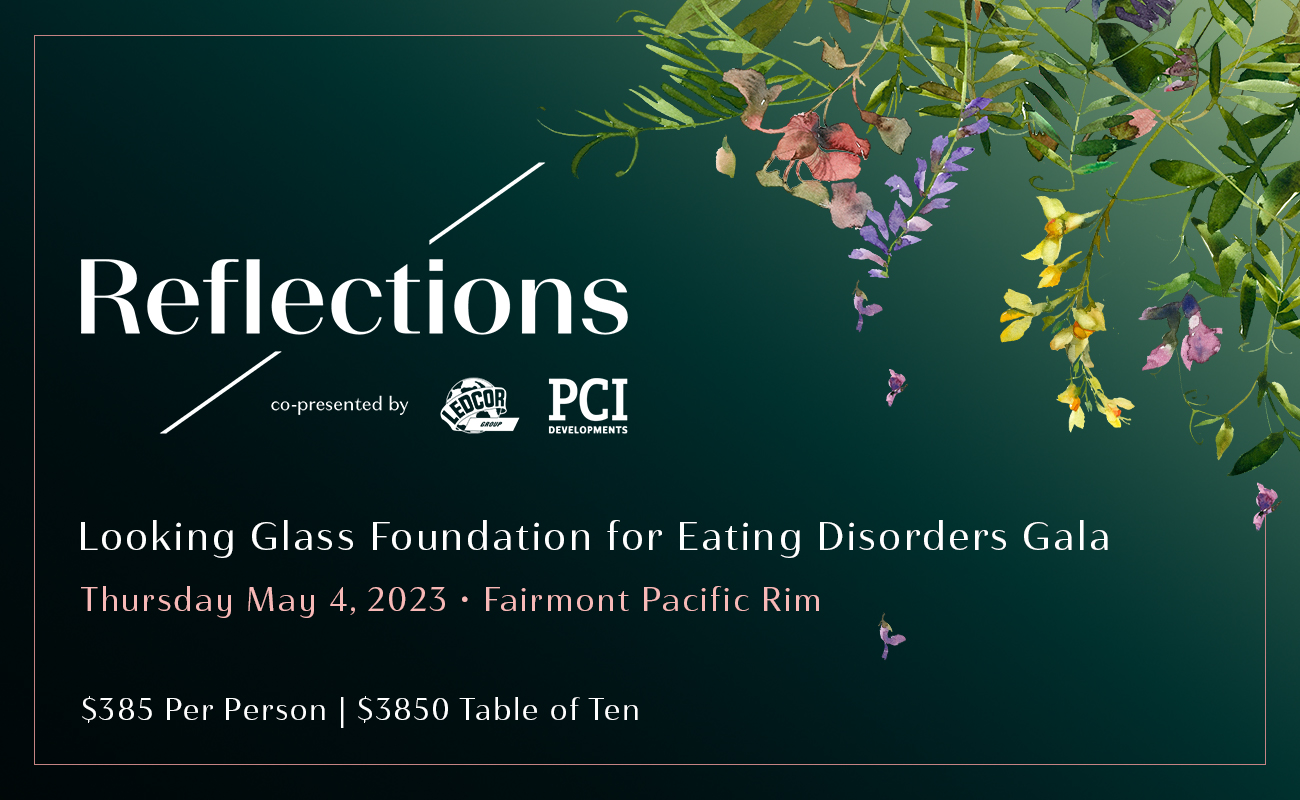 Funds raised at Reflections will directly benefit the programs and services provided by Looking Glass Foundation. Join us as we strive to ensure those affected by eating disorders are never without support.

Watch highlights from last year's anniversary gala here.

The success of our annual gala is thanks to our dedicated and generous community. Here are a few other ways to show your support and get involved.

We are proud to be supported by:
Presenting Partners
Emerald Partners
Sapphire Partners
Howes Burley Family Foundation
In-Kind Partners
For gala related inquiries please contact events@lookingglassbc.com or call our office at 604.314.0548.