By Kaela Scott
When I was a boy and I would see scary things in the news, my mother would say to me, "Look for the helpers. You will always find people who are helping." Mr. Rogers
As I sat down to write this the very first thing I did was take a deep breath. Even as a trained therapist I am not immune to the panic that is taking place all around us right now and the act of remembering to breathe is often one of the simplest but most useful tools we can implement. Do you think you could take a deep breath right now as you read this? The emotional climate right now is an uncertain and anxious one and for all the challenge that brings, if you look for it, you will also see there are a lot of helpers. My hope is that through the Looking Glass Foundation's many resources, and through our community at large you will realize you are not alone as we all go through this global pandemic that is triggering at large, and also presents some unique experiences to individuals experiencing an eating disorder.
It feels like in the past week the world became an unfamiliar place. Things we once felt were safe or a given, have been challenged and the steps we were perhaps taking with great care can feel or look different right now than we expect or want. Some of those changes will likely feel very triggering because it may mean giving up some of the ways we comfort ourselves, and also some of the ways we comfort our eating disorders. This will be hard, and I also believe you have the capacity to get through it.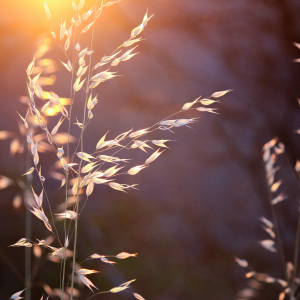 Take for example, what we see happening at all of our grocery stores. Shelves are left empty as people are mass purchasing items out of fear. While it has been reported that there are no supply issues with our food and basic needs, it doesn't change people worrying that they won't be able to look after themselves or their families. When we see others panic, it often causes us to panic and the whole cycle continues. When working through recovery this can be even more challenging because it can create a scarcity mindset which can either look very familiar to how we treated ourselves in our eating disorder, or it can trigger more binge like behaviors. Your responsibility to yourself right now is to remind yourself that for the many ways that COVID-19 is affecting your quality of life, food doesn't need to be one of them. Order your food in advance and have it delivered. Remove yourself from the experience of being in grocery stores right now and instead meal plan and purchase all your items from the comfort of your own computer. It helps eliminate decisions in the moment and means you don't have to experience other people's emotions and reactions in an environment that can be challenging at the best of time. Remember that retreating into your eating disorder behaviors isn't going to make these uncertain times more certain.
If there is anything needed more than ever right now it is kindness. Kindness to yourself, kindness to your family and friends, and kindness to your community. Be gentle with yourself. If there is any time to soften it is now. Drop your eating disorder's harmful expectations and replace them with messages of support and acknowledgment that it is okay to be feeling lots of different emotions in this experience. This is especially true if you are having to give up some familiar comforts like going to your local yoga studio or gym for example. Routines have to change and it is absolutely okay to have lots of different feelings about that. It is also a time to seek out the kindness in others to support yourself as you navigate not only your usual triggers and challenges but also these new ones. The odd thing about right now is that we need community more than ever, while also having to physically distance ourselves from people as much as possible. What I want to remind you of is that social distance doesn't mean social isolation. The more you virtually connect with people right now the more you will have space to process all that you are going through – something that research shows has a tremendously positive effect on one's immune system. My biggest recommendation as you navigate these unknown waters is to reach out to us so we can support you in your recovery and anything else you are experiencing. We are here to remind you that you will be okay, that we will get through this, and also that you are not alone.
Now more than ever we need to practice self-care to the very depths of our being. There will be parts of this experience that will be undeniably hard, and will challenge you in ways you may not feel prepared for. You are. And that is also why we are here, so that when life gets tough, or when you feel triggered, you have people you can turn to who care about you and can help you through it. So whatever your experience may be over these next few weeks or months, please reach out. We are here to support you.
---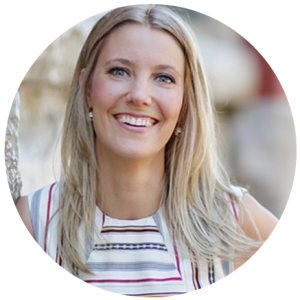 Kaela Scott is a Registered Clinical Counsellor who specializes in Eating Disorders. She runs her own private practice and works with the Looking Glass Foundation in both their summer camp and their Hand In Hand Program. She has been passionate about working with eating disorders since freeing herself from her own struggle and realizing what it is like to be happy and well. When she isn't working, you can find Kaela either cozying up with a cup of tea and her friends or up in the mountains going for a hike.