[vc_row][vc_column][vc_column_text][printfriendly]
Advice by Kaela Vlog: Navigating COVID-19 Anxiety as Restrictions Lift & General ED Questions
In this Advice by Kaela vlog, Kaela answers questions submitted from our community about navigating the COVID-19 transition period as restrictions are lifted as well as general eating disorder recovery questions. Check out our handy question guide below.[/vc_column_text][/vc_column][/vc_row][vc_row][vc_column][vc_video link="https://vimeo.com/427947008"][vc_column_text]00:13 Even though COVID-19 restrictions are easing up, my anxiety is still high. How can I manage my anxiety during this transition time?
02:55: As someone who struggles with binge-eating, I gained weight during the quarantine/self-isolation period during these last few months. Now that summer is close, I feel immense pressure to lose weight. I'd like to get back to a healthy weight without slipping into my ED behaviours. Please advise!
6:30 My sleep schedule is all messed up after the self-isolation COVID-19 period. Now that I am returning back to work, how can I get back to a regular sleep schedule?
09:25 How can I help a friend who is struggling with an eating disorder without coming off as insensitive?
10:55 My friend is pushing a vegan diet agenda and it is triggering my ED thoughts. How to I broach this topic with her in a kind way while also setting my own boundaries?
13:40 What are some tricks to help regain recovery motivation when you feel it slipping away?
Did you like the vlog? Have any questions you'd like Kaela to answer in our next video? We would love to hear from you![/vc_column_text][/vc_column][/vc_row][vc_row][vc_column][vc_column_text]
[dt_divider style="thin" /]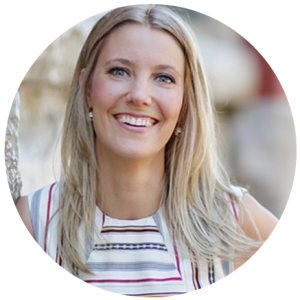 Kaela Scott is a Registered Clinical Counsellor who specializes in Eating Disorders. She runs her own private practice and works with the Looking Glass Foundation in both their summer camp and their Hand In Hand Program. She has been passionate about working with eating disorders since freeing herself from her own struggle and realizing what it is like to be happy and well. When she isn't working, you can find Kaela either cozying up with a cup of tea and her friends or up in the mountains going for a hike. 
[/vc_column_text][/vc_column][/vc_row]