By Ethel Wai
As the year creeps to an end, the holiday spirits are lifted through colourful lights and winter wonders. This time of cheer also coincides with the hectic hustle of gift planning, family gatherings and social festivities.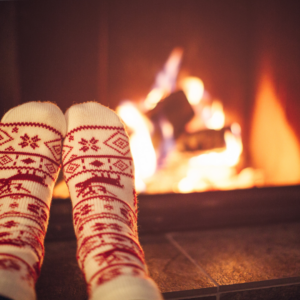 As eventful as they may be, the rush often gets in the way of self-care.   Personally, whenever December rolls around, I often struggle with being present in the moment. My mind becomes a to-do list, where there are endless boxes to tick off every hour of the day. From buying the right gift boxes to making sure the tableware is clean enough to present on Christmas Eve, it becomes difficult to spare some alone time and recharge. 
To promote the importance of self-care, here are a few simple things you can do to catch a break during the hectic holidays:
1) Make it cozy:
Comfort is key when it comes to quality personal time. If you have to sit down to do some errands, light up a fresh scented candle, make yourself a peppermint mocha, and play your favourite tunes to lighten the load of responsibilities.
2) Find peace in the morning:
Start your busy day off on a good note by taking some time to refresh your conscience. Meditate, stretch, or journal your thoughts to let go of pent-up stress and brighten your senses for the day ahead!
3) Treat yourself:
We all deserve a little something extra in our lives. This could look like an extra scoop of ice cream for dessert or watching a TV show you've been eyeing. Incorporating small joys throughout the day is a great way to live in the moment.
4) Wind down at night:
Take a couple of minutes to add some calming nighttime activities to your routine. This can look like reading a book, drinking tea in your bathtub or cuddling with your pets. Relax and end your day off unbothered.
5) Sleep:
No matter what happens throughout the day, do your best to get enough sleep. The recommended amount is 6-8 hours but don't be afraid to sleep in every now and then if your body and mind need it!
Taking time for yourself this holiday season does not always need to be an elaborate act, it can be simple and meaningful moments that fit well into your schedule. After all, self-care is all about doing things that make you feel the best.
---
About The Blogger: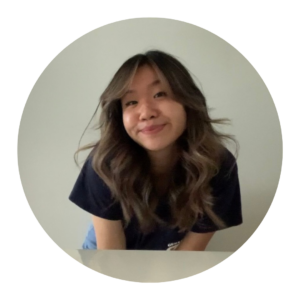 Hello, my name is Ethel and I'm writing from Vancouver! Coming from a background in marine biology, I notice how our lives are just as fluid as the ocean. Things come and go like waves, but at the end of the day, it all comes together to make something vast and beautiful. My hope is to encourage everyone to become the best version of themselves and recognise the small successes in their everyday lives. Here's to celebrating the little things in life!