On March 31st, we hosted our 13th Annual Fundraising Gala. What a magical night it was. Over 330 guests joined us at the Rocky Mountaineer Station for this spectacular event. The theme, Making Magic Happen, flowed throughout the evening – from the decor, to the words of our speakers and volunteers, and the roving magicians who took guests by surprise with their tricks!
Our Executive Director Stacey Huget was the emcee for the night. "The magic of recovery really is possible," she said. "It's possible because of the people who care deeply, who reach out to give, who say I can help." That is the impact our LGF community is having, that's the magic we're helping to make happen.
Stacey was joined on stage by PHSA Program Director Raymond Boutet, who gave a moving speech about the magic that happens in the Looking Glass Residence. "As soon as you're old enough to come here, you should," he said, in quoting one of the residents. "It can be impossible to recover on your own. This place can work miracles."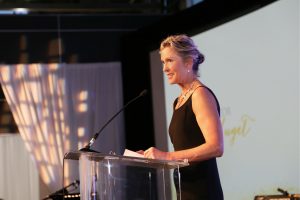 One of the highlights of the evening was our guest speaker, Bethany Borkowski. She bravely took the stage to share her own personal story of recovery. From the dark place it took her, to the magic she's experienced since getting to the other side. Bethany had this to say about her time at the Looking Glass Residence, "I can say for certain that I wouldn't be standing here today if it were not for the generosity, passion, and hope you all offer to this cause. Because of the Looking Glass, I have gained my life back. I'm sure I'm not the only one who feels this way."
The talented Howard Blank was back this year to lead the rousing live auction and Fund-a-Need. Returning to the stage, the Moon Coin Show Band gave a danceable performance that had everyone one on their feet.
"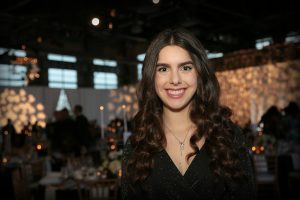 We are just so humbled by the generosity and support of our amazing donors," Stacey said following the Gala, "I hope they appreciate just how grateful we are – not just for the difference they are helping us to make for people suffering from eating disorders, but for how moved we are by their belief in us."
Together, we raised $450,000 in support of services for people affected by eating disorders. We couldn't have done it without our community who care so deeply for those who are suffering from this tragic disease.
Thank you!
Photos courtesy of All Things Crystal Photography