To: Weight Watchers, Re: #WakeUp
By Maja Kostanski
**TRIGGER WARNING: If you live with or are in recovery from an eating disorder, the following post could potentially be triggering.**
You may have seen the hashtag #WakeUpWeightWatchers blowing up on social media a few months ago when Weight Watchers announced that this summer, they will be offering a new family-oriented wellness program which offers their services at no cost to teenagers ages 13-17, as long as they sign up with a parent. Immediately following their announcement came a flood of criticisms against the program from health professionals, eating disorder foundations, and the public.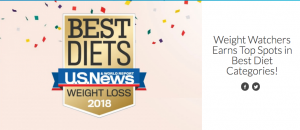 WW claims that their programs aren't diets. Instead they call them "lifestyle-change programs." But when they were recognized in the 2018 Best Diet rankings, they seemed to have no hesitation with issuing a press release and slapping "Best Diet" all over their website. So for the sake of this blog, I will refer to their programs as diets, because ... well, they do.
If you haven't heard about the how WW diet works, then here's the low-down: Every food and drink has a point value assigned based on calories, fat, sugar and protein. Each client is assigned a "budget" that allows for a certain amount of points to be consumed each day. If someone is active then they get "FitPoints" which essentially allows them to get more points towards food and drink. Clients can decide whether they participate only online, or also attend meetings where they discuss progress or struggles. Weight Watchers is known to start each new client by weighing them on a scale, and tracking their weight throughout their time on the WW diet.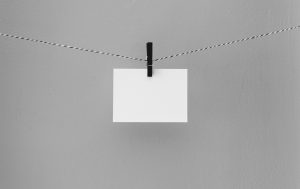 So if this is how their traditional programs for adults function, what would it look like for teenagers? Well, Weight Watchers hasn't fully answered that question other than a tweet back in February that said, "We have and will continue to talk to healthcare professionals as we get ready to launch this program." I find it fascinating that since then, they have posted no updates about the program on social media or on their website. I am curious - what did the healthcare professionals have to say? Which healthcare professionals did you talk to? Where is the accountability?
The only other information to be found was on their UK site which stated that, "As a young person (between the ages of 13 and 18) we are happy to welcome you to Weight Watchers meetings as long as you are accompanied by a parent or guardian and you have written permission from your doctor." It also states that, "Your SmartPoints budget depends on your age and gender and will be given to you by your Weight Watchers Coach", which means that both adults and teens will follow the traditional point program.
There are many opinions both for and against their teen program. Due to my own experience with dieting at a young age and where it led, and because of the statistics on dieting and eating disorder correlations, I say that WW is not a diet that teens, or, for that matter, adults should turn to.
Weight Watchers claims that the program is meant to foster "the development of healthy habits at a critical life stage." Yes, the teenage years are a critical life stage and yes teens should be developing healthy habits, but the WW point system is not the way to do that. Proper health and food practices should not involve tracking calories, points, or any numbers, because those practices have the potential to start an unhealthy obsession with overthinking food choices or restricting due to set rules.
When I look back on my journey during my eating disorder, one of the things I regret the most was the time and energy I put into overthinking everything around food and exercise. The WW system is setting teenagers up to do the same - they simply label it in a different way.
At age 15, I started dieting mainly through counting calories and restricting certain foods. By age 16, I developed atypical anorexia nervosa, and by age 18 the restriction led to 6 years of binging and over-exercising. When I look back on my journey during my eating disorder, one of the things I regret the most was the time and energy I put into overthinking everything around food and exercise. The WW system is setting teenagers up to do the same - they simply label it in a different way. From a recovery perspective, a more successful approach involves an intuitive eating mindset. The major piece to intuitive eating is rejecting the diet mentality, adopting an "all foods fit" mantra, and honoring hunger cues. Intuitive eating encourages us to challenge the rules we may have around food, and to learn as we go what feels best for our own unique, individual needs and bodies.
In addition to the unhealthy practice of tracking points while ignoring the possibility of underlying mental health issues or eating disorders is the fact that 95% of diets fail, causing people to fall into the weight loss trap and making them feel that they failed, when in reality the diet was set up to make them fail. We've already established that WW is a diet, not a lifestyle program. We also know that there is a correlation between dieting and eating disorder onset. Statistics tell us that "Girls aged 14-15 who engaged in strict dieting practices were 18 times more likely to develop an eating disorder within six months than non-dieters, and had almost a 20% risk of developing an eating disorder within one year." Even girls who had dieted moderately were five times more likely to develop an eating disorder within 6 months than non-dieters. Maybe some wouldn't say WW is strict dieting, but it would definitely be considered dieting moderately. Whichever way it is labeled, according to statistics, the teen program WW is offering is fraught with challenges and risks to the very population they are trying to help.
It is also important to consider all types of eating disorders in this equation. Binge Eating Disorder (BED) is sometimes overlooked, but it is a serious eating disorder that involves compulsive overeating or consuming abnormal amounts of food while feeling unable to stop and at loss of control. BED typically results in weight gain, and a teenager or adult suffering from BED could easily find themselves in a WW office thinking that if only they could control their food intake then they wouldn't binge. However, BED, like any other eating disorder, is often caused by underlying emotional issues that have not been dealt with properly, and the help individuals should be seeking is that from counsellors and psychologists. If these underlying issues are not addressed, a diet will simply be a temporary solution with the individual likely to re-engage in disordered eating behaviours as soon as they are faced with emotional or life challenges.
So, where should young teens get their health and food information from?
I really like this question because it can be a challenging topic and is therefore important to address. If a teenager is struggling by not eating enough or eating too much, they could either be lacking knowledge about healthy eating, cooking and sustainable nutrition habits; they could be suffering emotionally for various reasons causing them to turn to or away from food; they could be struggling with an eating disorder; or it could be a combination of various factors.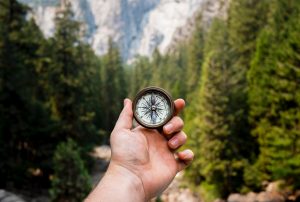 For those who need guidance on nutrition, the whole family should become involved to help build healthy skills and habits for future success. Families could benefit from working with a dietitian to help plan meals, get new recipe ideas and become confident in their food choices. I also think that schools should get guidance from dietitians and healthcare professionals to provide education around food literacy in an environment where teens spend a lot of their time.
Lastly, some argue that WW is just trying to offer solutions to the teenage obesity crisis. There are likely people in the company who have good intentions for this program and I am sure they care about the well-being of teens, but from a business standpoint it appears that WW is trying to capture a new population that they have never reached before. And if they can hook teenagers ages 13-17, come age 18 they suddenly have a paying customer. Weight management is a steadily growing market in Canada, and in 2012 reached a value of $189 million while sales of health and wellness smartphone apps total an estimated $1.3 billion. WW is trying to gain more of a market share. Let's call it as it is.
Weight Watchers is here to commodify a fresh market that is driven by insecurity, so our goal should be to address that insecurity early on and focus on building resilience and confidence in teenagers – not on putting them on diets.
We should also take note that a diet program like Weight Watchers rarely asks the fundamental question, "Why are you concerned about your weight?" and even if they do, I would question whether they really care about the answer. When it comes to teens, who are in a critical stage of development where they are learning thoughts and behaviour patterns that can easily become lifelong habits, the answer to this question really matters – as adults, our bodies will only continue to morph and change over time, so it is crucial that we act today to emphasize messages of self-acceptance, body positivity, empowerment, self-worth, and happy aging over and above messages that promote a culture of food and body weight obsession at every age. WW is here to commodify a fresh market that is driven by insecurity, so our goal should be to address that insecurity early on and focus on building resilience and confidence in teenagers – not on putting them on diets.
The solution to teenage obesity or teenage body image and weight issues might not be simple, but it is definitely not turning to Weight Watchers. Instead, we should teach teenagers how to approach food intuitively and make good choices without the need to obsessively track each meal. Food literacy and positive body image should be taught at home, in schools and via media. Mental health issues such as eating disorders, if possible, should be addressed at an earlier age with the intervention of counselors and healthcare professionals.
Since Weight Watchers started facing the backlash for opening its doors to teenagers, they seem to have silenced their media around this teen outreach program, which is fascinating in itself, although it is clear they are offering it in some countries according to the (very difficult to find) information online. If Weight Watchers doesn't #WakeUp, I hope that society, parents and teenagers do wake up and realize that there are far more sustainable approaches to eating, and that the quick fixes offered by countless weight loss and diet companies will never be the real solution.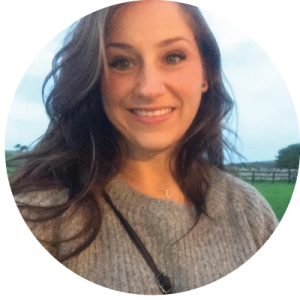 Maja is the Communications Coordinator at the Looking Glass Foundation, and holds a Bachelor of Science in Food, Nutrition and Health from the University of British Columbia and a Digital Marketing Certificate from Simon Fraser University. When she isn't working, you can find her mountain biking, hiking or running in the trails with her energetic dog.