[vc_row][vc_column][vc_column_text][printfriendly]
Advice by Kaela Vlog: The Power of Self Compassion
In this Advice by Kaela vlog, Kaela answers questions submitted from our community about the importance of self-compassion and forgiveness on the road to eating disorder recovery. Check out our handy question guide below. For more self-compassion resources, please visit here.[/vc_column_text][/vc_column][/vc_row][vc_row][vc_column][vc_video link="https://vimeo.com/443485934"][vc_column_text]00:30 How do I forgive myself when I've missed out on so many potential good memories and experiences due to being wrapped up in my eating disorder for so many years?
4:15 What are some ways to practice self-compassion during the really difficult days?
8:50 My friend is going through an eating disorder right now. Everytime I encourage him to be kind to himself, he gets frustrated and tells me "its not so simple." How can I encourage self-compassion with perhaps more tangible advice?
11:45 I often experience intense feelings of guilt and shame after a binge session. I find this often drives my emotions and perpetuates another binge. How can I practice kindness and forgiveness after I binge?
16:05 Do you have any self-compassion tips for dealing with weight gain during recovery?
Did you like the vlog? Have any questions you'd like Kaela to answer in our next video? We would love to hear from you![/vc_column_text][/vc_column][/vc_row][vc_row][vc_column][vc_column_text]
[dt_divider style="thin" /]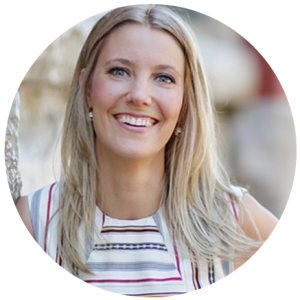 Kaela Scott is a Registered Clinical Counsellor who specializes in Eating Disorders. She runs her own private practice and works with the Looking Glass Foundation in both their summer camp and their Hand In Hand Program. She has been passionate about working with eating disorders since freeing herself from her own struggle and realizing what it is like to be happy and well. When she isn't working, you can find Kaela either cozying up with a cup of tea and her friends or up in the mountains going for a hike. 
[/vc_column_text][/vc_column][/vc_row]